White Sox finishing ways to win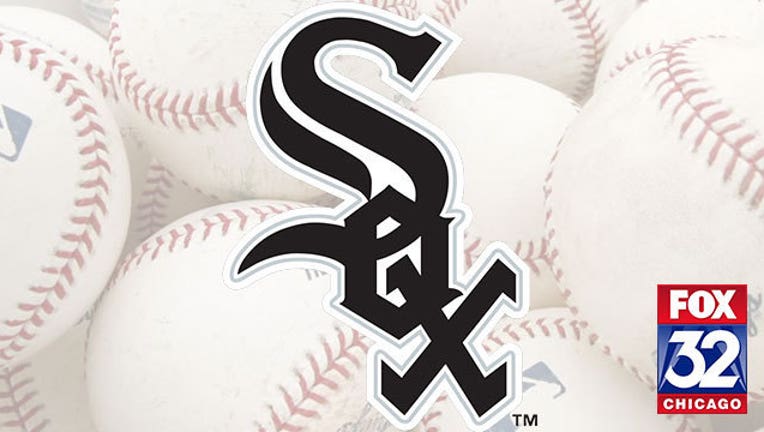 article
MINNEAPOLIS (AP) - With music blaring and voices chattering, the Chicago White Sox clubhouse has been a cheerful place this season.
One way or another, the White Sox are finding a variety of ways to win.
Mat Latos turned in a second straight dominant start, Avisail Garcia had two powerful hits and the White Sox beat Minnesota 3-1 Thursday to sweep the three-game series. The Twins are 0-9, the worst start by a team in the majors in 13 years.
"It's fun to watch. There's no way you can get down in the dumps when you're playing for a team like this, because you know your time's going to come eventually," said third baseman Todd Frazier, who is hitting .162 in his White Sox debut.
The Twins have scored only 14 runs this season. According to STATS, the last major league team to lose its first nine games was Detroit in 2003, when the Tigers finished 43-119. Later Thursday, the Atlanta Braves also dropped to 0-9 with a loss in Washington.
The White Sox (7-2) have had no such stumble. They won their fourth in a row, extending their best start since an 8-1 run in 1981. They're 6-1 on the road, too, having recorded their first sweep at Minnesota since 2012.
"Do we want more runs? Of course. But we've got to make some plays out there and do some fundamental things," said Frazier, who exemplified that with a savvy play in the field that staved off a Twins rally in the sixth.
Latos (2-0) gave up one run and three hits in six innings. In two turns with his new team, he's logged 12 innings with just four hits, two walks and one run allowed after signing a $3 million, one-year contract the week before spring training began.
Because of elbow and knee injuries, Latos hasn't pitched a full season since 2013.
"When I'm healthy and I have a good slider," the right-hander said, "things tend to go really good."
Twins starter Ervin Santana (0-1) allowed three runs in seven innings. Adam Eaton started the game with a double and eventually scored. He's batting .394.
Then Garcia drove a two-out fastball into the open grass behind the center field wall for a solo home run in the fourth. Leading off the seventh inning, Garcia hit a double about as hard and came around on a sacrifice bunt and a sacrifice fly.
Joe Mauer tripled to begin the fourth and scored on a groundout by Trevor Plouffe to snap a 17-inning shutout streak for the Twins.
They were on the verge of another run in the sixth after Eddie Rosario's leadoff single and stolen base. Mauer hit a grounder down the line that Frazier fielded well behind the base and likely wouldn't have been able to throw over in time for an out. Instead, Frazier pump faked and caught Rosario trying to advance to third. Rosario was out in a rundown, and Latos retired the next two batters.
"He can do a lot of different things. When you look at Fraze and his total package, there's more to it than that. The hitting's going to come. He's got power, and it's just nice to see a rounded player," manager Robin Ventura said. "He does a lot of things for this team."
MORE BENCHMARKS
The White Sox are five games above .500 for the first time since finishing the 2012 season at 85-77. They've allowed five runs in their last five road games.
STREAK STANDS
With reliever Matt Albers on the mound in the seventh, the Twins had runners at second and third with two outs after the right-hander's pickoff throw to second base sailed into center field for an error. Brian Dozier grounded out weakly back to the mound, giving Albers 28 1/3 consecutive scoreless innings since Aug. 5, 2015, the longest active run in the majors.
TRAINER'S ROOM
Dioner Navarro was behind the plate for the fourth time this season, two with Latos on the mound. Ventura was hesitant to declare Navarro the personal catcher for Latos, who has shared the position with Alex Avila, but indicated the possibility of such an arrangement.
UP NEXT
LHP Chris Sale (2-0, 3.86 ERA) will start the three-game series opener Friday for the White Sox at Tampa Bay. He has thrown exactly seven innings five straight times, dating to Sept. 18, 2015. The Rays will counter with RHP Jake Odorizzi (0-1, 3.86 ERA).