With young stars, Cubs likely not fading after NLCS loss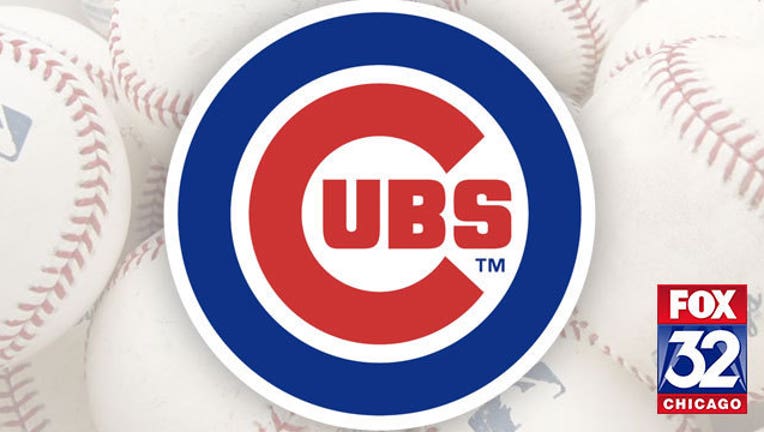 article
CHICAGO (AP) - As the players said their "goodbyes" there was something else that stood out to Chicago Cubs president of baseball operations Theo Epstein.
He couldn't help but notice that "tinge of disappointment" in the clubhouse. To Epstein, it showed just how far the organization has come.
"It shows just how much the expectations have been raised around here and how high the bar is," he said Friday, a day after the Cubs were eliminated by the Los Angeles Dodgers in the NL Championship Series. "And that is a great thing."
With 292 regular-season victories and 19 more in the playoffs, the Cubs have more combined wins than any other team the past three years.
They busted a championship drought that dated to 1908 by beating Cleveland in last year's World Series. And though they struggled through the first half of this season, they started to play more like their old selves after that.
The Cubs boosted their rotation with a big trade to land Jose Quintana from the crosstown White Sox at the All-Star break then posted the best record in the National League the rest of the way. They wiped out a 51/2-game deficit to finish with 92 wins and their second straight Central division crown.
They beat Washington in a grueling Division Series, too. The Cubs just couldn't hang with the Dodgers in the NLCS and got knocked out in five games. Even so, this team doesn't appear to be fading anytime soon.
"We're gonna consistently compete here for years to come," Anthony Rizzo said.
Kris Bryant, Javier Baez, Addison Russell, Willson Contreras, Kyle Schwarber and rookie Ian Happ are all 25 or younger. Rizzo is hardly an old man at 28. The same goes for 27-year-old Kyle Hendricks.
There are some issues looming for the Cubs, heading into the offseason. Former NL Cy Young Award winner Jake Arrieta and All-Star closer Wade Davis have expiring contracts.
"From our end, it's easy to sit here and say 'we'd love to have them both back' because we would, for what they do on the field and what we think of them off the field and what they contribute off the field," Epstein said. "But it's a lot more complicated. You have tough choices to make. ... We're gonna go in open-minded with an obvious desire to keep both guys."
They also have a surplus of position players, with Happ and Albert Almora Jr. pushing for bigger roles, giving the Cubs flexibility to make trades.
Here are some things to know heading into the offseason:
ARRIETA OUT?: Arrieta got quite a send-off in Game 4 of the NLCS, if indeed that was his final start as a Cub.
He pitched three-hit ball into the seventh to help Chicago avoid a sweep and got a standing ovation as he walked off the mound.
"He's so steady," manager Joe Maddon said. "He's kind of like that stoic figure that you'd like to have, kind of unflappable in most situations. So every team wants guys like that."
The trade that brought Arrieta from Baltimore in July 2013 helped fuel the Cubs' rise. He is 54-24 over the past three seasons with a 2.71 ERA, two no-hitters and a Cy Young Award in 2015. But he turns 32 in March and figures to land a huge deal in free agency.
ROTATION MATTERS: The Cubs could have two rotation spots to fill with Arrieta and John Lackey possibly gone.
Mike Montgomery would seem to be an in-house candidate to fill a spot, though Epstein said he will probably remain a reliever and spot starter. He made 14 starts and 44 appearances, finishing with a 7-8 record and 3.38 ERA.
The 38-year-old Lackey has an expiring contract and might retire.
DAILY DOSE: Schwarber came on strong to finish with 30 home runs after being sent to the minors.
"I think he fell into this year becoming a little bit more of a slugger and less of a hitter than he really is," Epstein said.
Schwarber batted .211. Epstein thinks he could become an all-around hitter "on the level of an Anthony Rizzo."
CLOSING TIME: The Cubs could be in the market for a closer again, after Aroldis Chapman went back to the Yankees last offseason.
Davis converted 32 of 33 saves after a trade from Kansas City last winter. But the three-time All-Star was shaky in the postseason with a 4.26 ERA.
NO RELIEF: Epstein insisted he has not lost faith in Carl Edwards Jr. and Montgomery despite their playoff struggles out of the bullpen. Edwards - like Montgomery - pitched well during the regular season.
"Those two guys who have been the ones struggling this postseason, they got the three biggest outs in Cubs history last year," Epstein said, referring to the 10th inning of Game 7 at Cleveland. "They both had really good years, and they both finished strong."
___
More AP baseball: https://apnews.com/tag/MLBbaseball