Boy, 16, charged as adult in deadly Bridgeport carjacking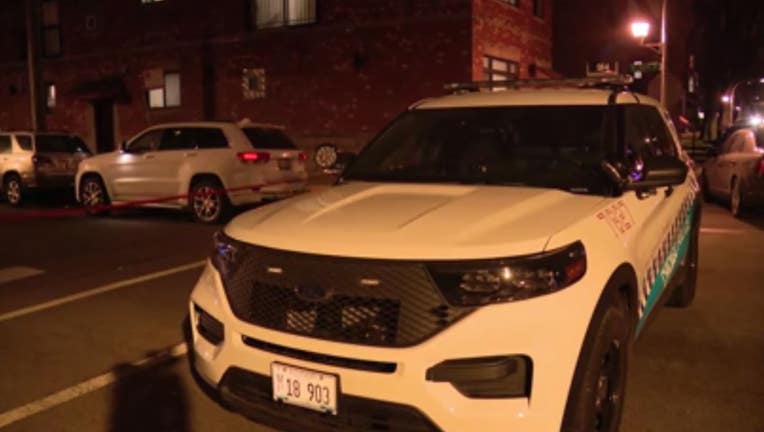 article
CHICAGO - A 16-year-old boy is facing felony charges in connection with a deadly carjacking last month in Bridgeport.
Denroy Garcia was arrested shortly after the Dec. 21 murder of 33-year-old Shuai Guan. However, at the time, Garcia was only charged as a juvenile for stealing another car two minutes before the deadly shooting.
Garcia was ordered held without bail Thursday for Guan's murder in the 3000 block of South Union Street.
Guan had stepped out of his car to retrieve mail when he was confronted by Garcia and others who had pulled up in two stolen vehicles and doubled parked next to him, Assistant State's Attorney James Murphy said.
Garcia came out of an Audi A3 and allegedly pointed an object at Guan, demanding his keys.
Garcia took the keys, hopped in Guan's car and tried to put the car in drive, but couldn't, Murphy said. He then revved the car several times as he attempted to drive away, Murphy said.
Guan, meanwhile, walked to his alley as he called 911 to report the robbery.
But soon, Garcia got back in the stolen Subaru and chased Guan down the alley, gunning him down, Murphy said.
There was a crash followed by three gunshots, Murphy said. Those sounds as well as Guan's moaning afterward were captured in the recorded emergency call, Murphy said.
Responding officers found Guan lying face-up on the ground with his pockets hanging out, Murphy said. He later died from a gunshot wound that went through his back.
Shortly after, Garcia was arrested while seated in the driver's side of a Subaru that had been stolen from a female motorist and used in Guan's carjacking, Murphy said. Surveillance video shows Garcia taking the woman's car outside her workplace just two minutes before Guan was shot, Murphy said. Prosecutors did not mention the address of that theft in court.
Data from Garcia's cellphone shows he was in the area at the time of the carjackings and murder. But the phone was allegedly put in airplane mode during the crimes, Murphy said.
There also was gunshot residue on Garcia's sweatshirt and his DNA was found on a canned drink inside the stolen Audi A3, Murphy said.
Garcia's defense attorney argued that none of the evidence presented by prosecutors proved his client was the shooter.
There was no surveillance video that captured his face, no recovered weapon and no witnesses, the defense attorney pointed, adding that while gunshot residue may have been found on Garcia's sweatshirt, there was none found on his hand or shirt cuffs.
Garcia has been charged with first-degree murder, murder while committing a forcible felony and aggravated vehicular hijacking.
He is expected back in court Feb. 3.