2 charged with fatal shooting of 16-year-old boy in Marquette Park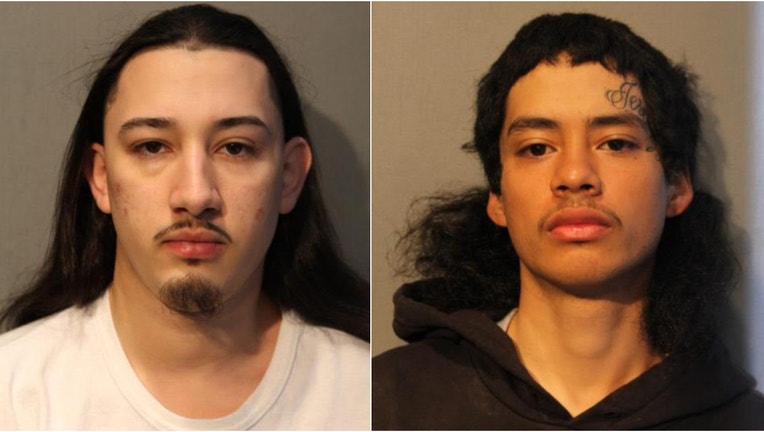 article
CHICAGO - Two reputed members of the Latin Kings gang have been accused of shooting and killing a 16-year-old rival in Marquette Park last week.
Jesus Moro, 21, and Sergio Rodriguez, 20, were charged with first-degree murder Monday in the shooting of Julian Castillo, according to Chicago police.
Castillo was cutting the hair of a fellow Two-Six gang member in an apartment Friday night when the man with the haircut went upstairs to get a glass of water, Cook County prosecutors said.
Rodriguez recognized the man's hairstyle as that of a Two-Six member and pulled out a gun inside the building in the 6300 block of South Richmond Street, prosecutors said.
Rodriguez chased the man downstairs to where Castillo was, prosecutors said. Rodriguez asked Castillo about his gang affiliation, and when Castillo identified himself as a Two-Six, Rodriguez began punching him.
Castillo broke free and ran outside, making it about a block-and-a half down the street before Moro emerged and opened fire, prosecutors said. Castillo was struck several times.
He was taken to Christ Medical Center in Oak Lawn, where he was pronounced dead.
Officers arrested Rodriguez after finding him hiding in the trunk of a parked Chevy Malibu, prosecutors said. Moro was taken into custody after he came out of the restroom in the second-floor apartment.
Both men were ordered held without bail and are due back in court Tuesday.