2 suburban men face slew of charges in alleged burglaries
COOK COUNTY - Two Chicago-area men are accused in three separate residential burglaries in the suburbs.
Derrick Herron, 59, of Dolton and Craig Williams, 51, of Olympia Fields were both charged with burglary, theft, criminal damage to property and possession of burglary tools from incidents that occurred between September 2021 and February 2022 in Mount Prospect.
The burglaries took place in the 0-100 block of South Pine Street, the 200 block of North Westgate Road, and the 700 block of Huntington Commons.
SUBSCRIBE TO FOX 32 CHICAGO ON YOUTUBE
Detectives were able to identify Herron and Williams using electronic and video evidence, police said.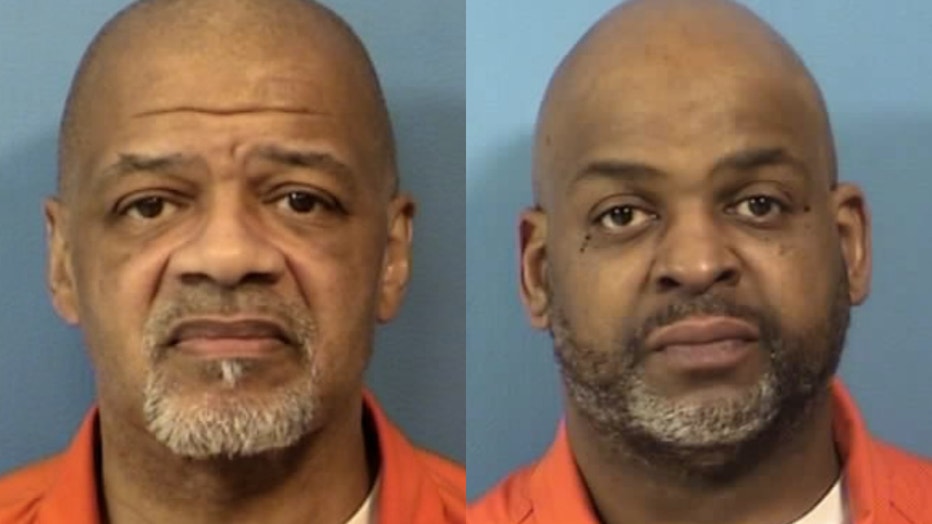 Derrick Herron and Craig Williams | Mount Prospect Police Department
The pair has also been charged in other suburban burglary cases, and they remain in custody in DuPage County.
Williams is due in court on Feb. 21, while Herron's next appearance is March 13.