21 shot — 6 killed — in weekend gun violence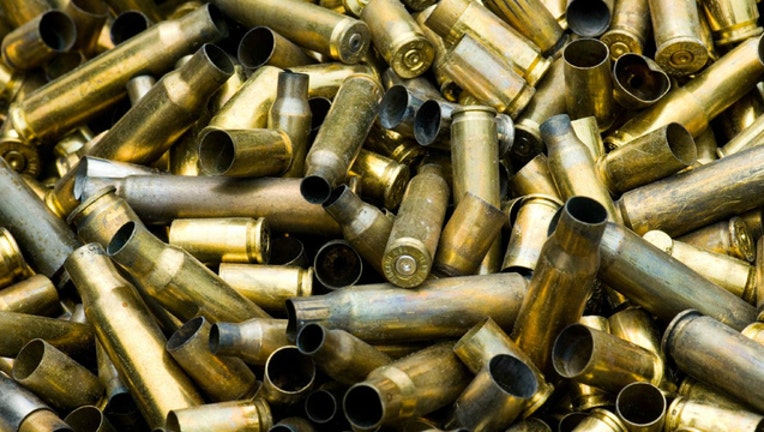 article
CHICAGO (Sun-Times Media Wire) - City gun violence escalated during the last half of this weekend, leaving six people dead and 15 others wounded in shootings between Friday evening and Monday morning.
The most violent day was Sunday, when 13 people were shot and four were killed. It was a drastic increase from Saturday, when two people were wounded over the course of 24 hours. On Friday after 5 p.m., one person was wounded. Five people were shot Monday morning, including four people shot downtown shortly before their car flipped over on Michigan Avenue.
Five men were inside the car just after midnight as it traveled south in the 500 block of South Michigan, according to Chicago police spokesman Al Stinites.
"Something happened inside the vehicle — we're not sure what yet — causing shots to be fired inside the vehicle," Stinites said.
The driver was shot in his shoulder and lost control of the car, police said. He drove into a pole and flipped the car on its roof.
Four people were taken to hospitals with gunshot wounds, and two of them were pronounced dead, Stinites said.
Bruce Y. Miller, 29, of the Jeffrey Manor neighborhood, suffered a gunshot wound to the head and was taken to Northwestern Memorial Hospital, where he died at 12:37 a.m., according to police and the Cook County medical examiner's office.
Steve Nixon, 31, of the Chatham neighborhood, was also taken to Northwestern after being shot in the face, authorities said. He was pronounced dead at 12:39 a.m.
A delivery driver who witnessed the immediate aftermath of the shooting from inside the hotel said he saw two men enter the building with large assault rifles.
"There were three security guards for Congress Plaza Hotel who stopped those two guys from running in," Sayed Mahmoodi, a driver for GrubHub, said. "One was bleeding from his hand; the other one was carrying an AK-47 and an AR-15."
"I was f—— scared, man, after seeing those big f—— guns," Mahmoodi said. "I never thought I was going to see something downtown — not in my life. I've seen shootings before, but not like this."
In another fatal shooting, a 73-year-old man was found dead Sunday morning in the Rogers Park neighborhood on the North Side.
Willard Douglass Watts was walking his dogs at 10:07 a.m. in the 1400 block of West Sherwin when someone approached and shot him in the head, authorities said. The shooter then took off.
Police said the shooting might have happened during a robbery.
An autopsy Monday found Watts died of his wound and his death was ruled a homicide, authorities said. He lived in the same block as the shooting.
Detectives were conducting a homicide investigation.
A man was killed early Sunday when shots rang out at a party in the Back of the Yards neighborhood on the South Side.
About 4:50 a.m., 20-year-old Lorenzo Magana was at a gathering in the 1200 block of West 48th Street when someone opened fire from a nearby alley and struck him in the head and back, police and the medical examiner's office said.
Magana was taken to the University of Chicago Medical Center, where he was pronounced dead at 6:57 a.m., according to authorities.
He did not appear to be the target of the shooting, a police source said.
A 13-year-old boy was fatally shot Sunday afternoon in the Austin neighborhood on the West Side.
At 4:40 p.m., Ujuan Drape was walking on a sidewalk at 4:40 p.m. in the 5500 block of West Monroe Street when a green SUV drove by and someone inside fired shots, authorities said.
Drape was shot in his chest and shoulder and was taken to Stroger Hospital, where he was pronounced dead, authorities said. He lived in the same neighborhood where he was shot.
The 40-year-old man was found shot dead on a street at 7 p.m. Sunday by officers responding to a call of shots fired in the 5700 block of South Sangamon Street.
Tramaine Taylor was shot multiple times in the face and was taken to a hospital, where he died, according to authorities. He lived a block away from where he was shot.
Last weekend, shootings across Chicago left two people dead and 29 others wounded.