3 dead in suspected murder-suicide on Northwest Side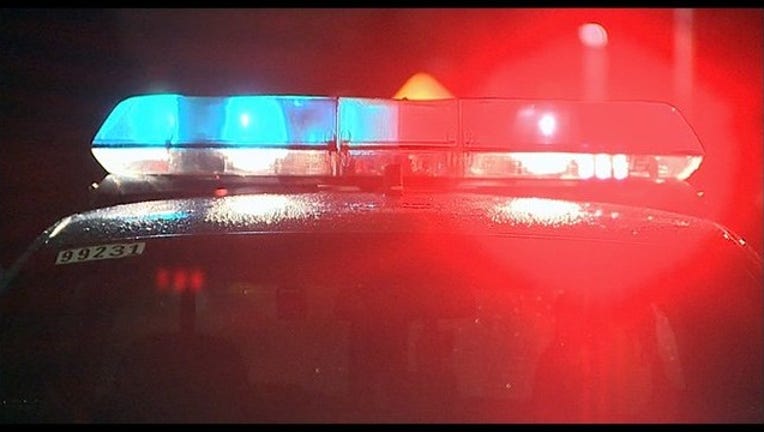 A 38-year-old man shot himself in the head in a murder-suicide Friday that left two other men — identified by neighbors as his brother and father — fatally shot and stabbed at a Northwest Side home, according to autopsies.
It was a hot summer afternoon and neighbors were hanging out on their porches, gabbing about the weekend's block party, when gunfire suddenly erupted.
Nobody on the leafy, normally peaceful 4600 block of North Kostner could believe it — perhaps it was firecrackers or someone hammering?
Then police converged on a home.
Three people were dead inside: an elderly father and his two sons. Police called it a domestic incident.
"We've lived here 50 years, and nothing like this has ever happened," said Chicago Fire Dept. Capt. Tom Malone, who lives directly across the street from the home where the killings took place in the Northwest Side Mayfair neighborhood.
"I came out to clean out the garage when I heard the last 'pop.' I stepped out of the garage, listened for a minute, then said, 'Nah, it couldn't be.' People are just in shock. This is a very tight-knit community, the type of place where people live for over 30 years. We were getting ready for our block party tomorrow."
According to police, about 5:25 p.m., officers performing a well-being check at the home found three males unresponsive inside. Jesus Cervantes, 72, Roberto Cervantes, 38, and 29-year-old Joel Cervantes were pronounced dead at the scene, the Cook County medical examiner's office said. Police had to force their way in to the property and recovered a gun from the scene.
The autopsies performed Saturday found Roberto Cervantes shot himself in the head, and his death was ruled a suicide. Joel Cervantes was found with multiple gunshot wounds, while the eldest Cervantes had an incised wound to his neck. Their deaths were ruled homicides. 
Neighbors said the father, his wife and his daughters had lived in the home for a few years. The medical examiner's office confirmed that the three men lived in that block.
Neighbor Rick Szontagh said he saw one of the sons arrive at the home at 2:30 p.m. An hour later, he saw one of the daughters arrive at the home. A few minutes later, police swarmed the home, he said.
"I'd see the old man out mowing the lawn in the summer, or clearing off his car in the winter, and we'd speak. It's a shocker," he said.
Others who knew the family well described them as a friendly, hard-working, close-knit group.
One brother was in advertising, while the other, who was in the construction trade, seemed to be the family's chief provider, said next-door neighbor Walter Eliasen, adding that the brother had done work for him on his home.
"I knew [the father] and his wife very well. [He] always went to church on Sundays. They were friendly, and we would talk. They were just hard-working people," said Eliasen.
"We never noticed any problems, no arguments, no problems, nothing at all."
Eliasen was standing with another neighbor on the sidewalk outside his home, and said they had seen the father and one of the sons out in their backyard talking, when the second son pulled up to the home.
"I asked him if he was coming to the block party and he said yes, and I told him to remind [his father] about the block party. Then he went in," Eliasen said.
"Minutes later, we heard, 'Bang, bang, bang, bang, bang.' We thought that must be a nail gun or something. We kept talking, and then the daughter pulls up an hour later, goes in, and then police come. It's so sad. They seemed such a nice family."