3rd teen charged in 'accidental' killing of Amundsen student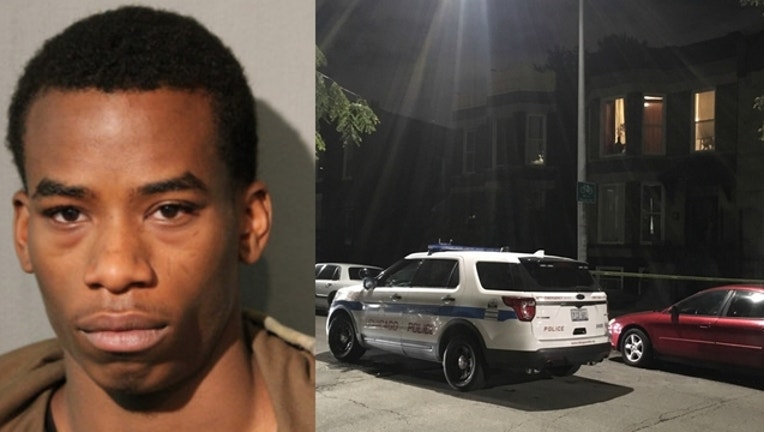 article
CHICAGO (SUN TIMES MEDIA WIRE) - Three people have been charged in connection with an "accidental" shooting that killed a 16-year-old Amundsen High School cheerleader Sunday evening in the Woodlawn neighborhood on the South Side.
Joshua Baker, 19, who lives on the same block as the shooting, was charged with one felony count of obstruction of justice for destroying evidence from the shooting, according to Chicago Police. It was unclear what evidence Baker was accused of destroying. Baker was released on his own recognizance, and is next scheduled to appear in court Monday.
A 16-year-old girl, whose identity was not released, was charged as a juvenile with involuntary manslaughter and unlawful possession of a firearm, according to the Cook County state's attorney's office.
And a 17-year-old boy was charged as a juvenile with obstructing justice and aggravated unlawful use of a weapon, according to prosecutors.
In juvenile court Tuesday, the teens appeared before Judge Johnson, who "found probable cause, and urgent and immediate necessity" to order both held in custody until their next hearing Dec. 1, according to the state's attorney's office.
Eshunte Mayfield was shot at 6:57 p.m. Sunday when the 16-year-old girl, who police said was Mayfield's "acquaintance," was handling a gun inside an apartment in the 6600 block of South Marquette, and it accidentally discharged, according to police.
Mayfield was struck in the eye and was pronounced dead at the scene, authorities said. The Cook County medical examiner's office initially identified her as Eshani Mayfield, but the school's website listed her as Eshunte.
The girl who was handling the gun when it fired was immediately taken into custody, police said.
Baker was inside the house at the time of the shooting and turned himself in at the Wentworth Police District Headquarters about 10:10 p.m., police said.
In a note to students, staff and parents of Amundsen, principal Anna Pavichevich wrote: "It is with deep sadness that we inform you about a recent loss to our school community. Eshunte Mayfield passed away last night. Our thoughts are with her family during this difficult time."
The Chicago Public Schools' Crisis Management Unit was at Amundsen on Monday "to provide grief counseling and support to students and staff members. These individuals will be in the building over the next several days to assist our school community," Pavichevich wrote.
Mayfield lived in the Uptown neighborhood on the North Side.
An autopsy Monday found she died of a gunshot wound to the head, and her death was ruled a homicide, according to the medical examiner's office.
Area Central detectives are investigating the shooting.
"We are saddened by this loss and will do everything we can to help …," Pavichevich wrote.