5 tornadoes touch down when storms swept Illinois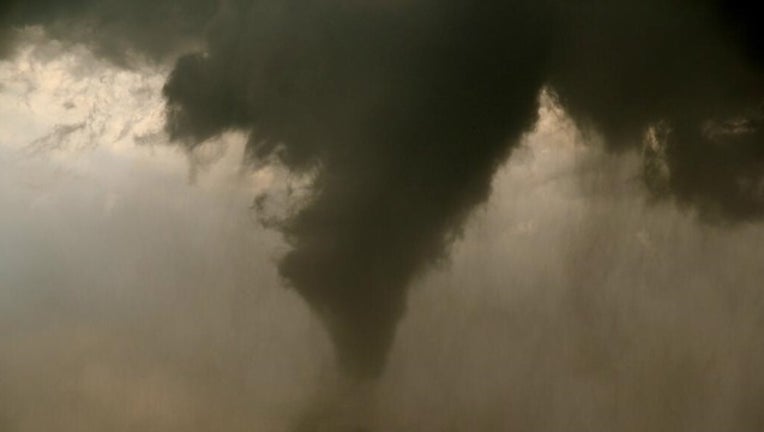 article
PEORIA, Ill. (AP) — Tornadoes touched down at least five times in central and western Illinois during the storms that blew through the state this week, destroying homes and causing some injuries.
National Weather Service damage surveys show tornadoes touched down Tuesday near Curran, Good Hope, Trivoli, Moline and Peoria. The storms passed through the state around the time polls were closing in the Illinois primary election.
"You could hear the wind pick up," said Kathy Madrigal, who took cover in her basement with her husband in Rock Island County. "I said to my husband, 'That sounds like a train.' Then we came outside and found all this devastation."
Authorities in Rock Island County say the tornado sent ten people to hospitals but none had life-threatening injuries. About 40 homes were damaged and about a half-dozen were destroyed. The twister had wind speeds of up to 130 mph.
Several farms were hit by the tornado that swept through Good Hope, Prairie City and Avon. The weather service said that tornado had peak winds of 115 mph and lasted for 16 miles.
Frank Craver said four buildings, a silo and three vehicles on his a farm near Avon were destroyed.
"It took those bales (of hay) and launched them probably 100 yards, and what gets me is we got a chicken coop on skids and it didn't even touch it," Craver said. "But it took my little aluminum livestock trailer and took it a half-mile down the road into some trees and that probably weighs 5,000 pounds. It's weird how a storm works."
In Peoria County, a tornado ripped the roof off of the Texas United Methodist Church near Trivoli. The tornado also downed 70-year-old trees, tossed a car 50 yards into a field and knocked over headstones in the Texas Union Cemetery.
"About everything that could be knocked down got knocked down," said Daryl Harding, president of the cemetery association.
In the Springfield area, one young family escaped when a tornado destroyed their home in New Berlin.
"We'll all be ok," John Thompson said after he, his wife, and their 1-year-old son survived.
Weather service forecasters said hail was common and they received nearly 60 reports of quarter-size hail or larger.