8 wounded in Tuesday shootings, capping a violent February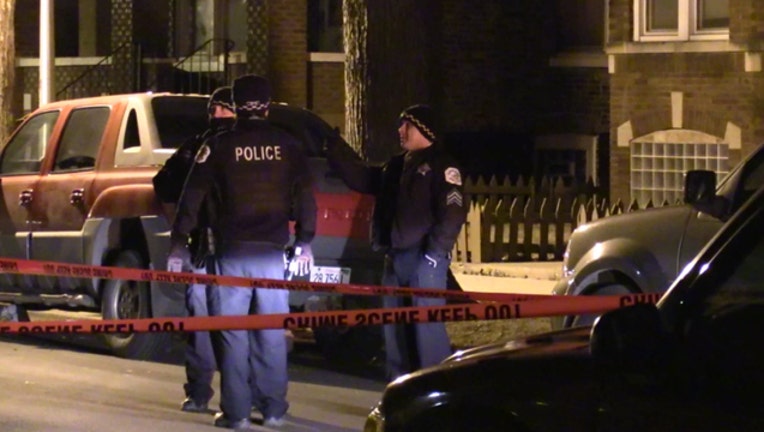 article
CHICAGO (SUN TIMES MEDIA WIRE) - At least eight people were wounded in shootings across Chicago on Tuesday, as February ended with a total of 210 gunshot victims in the city and 45 homicides by gun violence.
Since Jan. 1, at least 515 people have been shot in Chicago, 96 fatally, according to Chicago Sun-Times data.
Chicago Police said the city saw 44 murders this February compared to 46 in February 2016, according to a crime summary released early Wednesday. Police also counted 167 shooting incidents for the month, compared to 162 in the same period last year.
According to CPD figures, there have been 399 shooting incidents so far this year, compared to 404 at the same point in 2016, with a total of 94 murders compared to 96 last year.
Police touted promising early results from new technology and crime-fighting initiatives introduced this year, with a 40 percent drop in shootings in the Harrison District on the West Side compared to February 2016, and a 60 percent drop in the Englewood District on the South Side.
"We are clear-eyed about the public safety challenges we're facing: while many of our neighborhoods have not seen a single murder this year, gun violence is plaguing neighborhoods on our South and West Sides," Mayor Rahm Emanuel said in a statement after President Donald Trump's address to a joint session of Congress, noting that the city has asked for federal resources in combating violence.
"The better question, I'd suggest, is whether the President cares enough about violence in our city to do more than talk or tweet about it," Emanuel said.
Tuesday's latest shooting happened about 8:45 p.m. in the Gage Park neighborhood on the Southwest Side, where someone in a car opened fire on two men standing outside on 55th Street near Spaulding Avenue, police said. A 71-year-old man was shot in the foot, while a 33-year-old man was shot in the toe. They were both taken in good condition to Mount Sinai Hospital.
About 45 minutes earlier in the Lawndale neighborhood, an 18-year-old man and 44-year-old woman both suffered gunshot wounds to the shoulder in the 3800 block of West Grenshaw, police said. They were taken to Mount Sinai Hospital, where they were both listed in good condition.
About 5:15 p.m., someone shot a 29-year-old man in the abdomen in the 300 block of North Laramie in the West Side Austin neighborhood. He was in serious condition at Mount Sinai, police said.
A 17-year-old boy was walking about 4 p.m. in the 11500 block of South LaSalle in the West Pullman neighborhood on the Far South Side when someone in a gold vehicle shot him in the back. He was taken to Christ Medical Center in Oak Lawn, where his condition was stabilized, police said.
Just after 3 a.m., a 40-year-old man was walking in the 3100 block of North Kilbourn in the Belmont Gardens neighborhood on the Northwest Side when someone got out of a vehicle and shot him in the side, police said. He was listed in serious condition at Illinois Masonic Medical Center.
Tuesday's first shooting happened at 1:10 a.m. in the South Side Washington Park neighborhood, where a 49-year-old man working as a livery driver in the 6200 block of South Indiana picked up a passenger who pulled a gun and announced a robbery, police said. The driver grabbed the gun, which went off, striking him in the finger. The suspect took off in the vehicle; the livery driver was taken in good condition to the University of Chicago Medical Center.