AC/DC postpones tour due to singer's possible hearing loss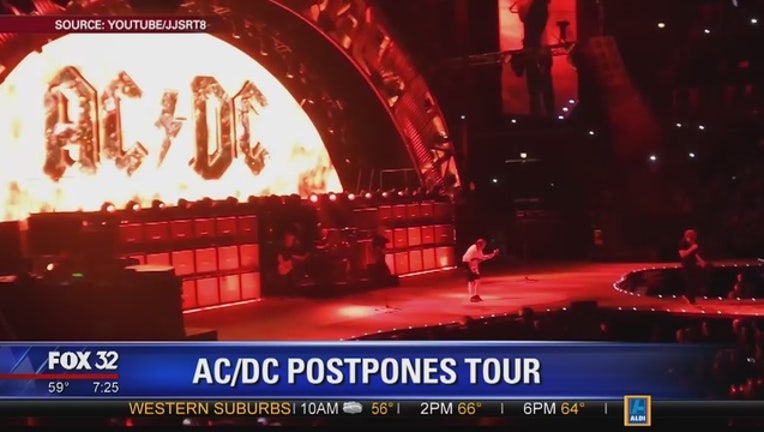 LOS ANGELES (AP) — AC/DC are postponing the remaining dates of their U.S. tour because of lead singer Brian Johnson's possible hearing loss.
The band says in a statement that doctors have advised the "Back in Black" singer to stop touring immediately or risk total hearing loss.
The group's shows beginning Thursday in Atlanta through April 4 in New York are being rescheduled for later in the year — likely with a guest vocalist.
AC/DC opened the most recent U.S. leg of its "Rock or Bust" tour Feb. 2 in Tacoma, Washington.
The band is scheduled to begin a European leg May 7 in Lisbon, Portugal.