Anti-abortion medical providers argue against Illinois law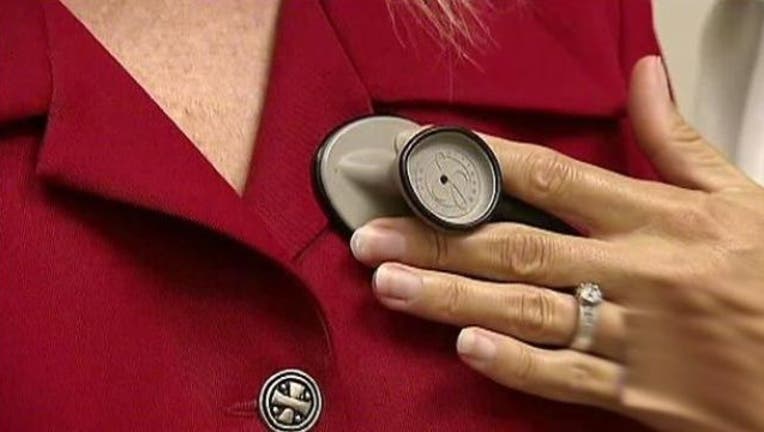 article
ROCKFORD, Ill. (AP) - Health care providers in northern Illinois who object to abortion are asking for a preliminary injunction against a state law that requires them to provide information or referrals to patients seeking the procedure.
The group filed a lawsuit against Gov. Bruce Rauner and other state officials in August after a state law was amended in July to include the new requirements, the Rockford Register Star (http://bit.ly/2gsDEqh ) reported. The amended law is slated to take effect on Jan. 1.
The group is asking for a preliminary injunction to prevent the state from penalizing doctors and medical staff who cite their objection to abortion as the reason for not providing such information or referrals.
Judicial Circuit Judge Eugene Doherty hasn't yet ruled on the request, but said he would issue a written decision before the next status hearing on Dec. 28. The judge said he anticipates the case will be appealed regardless of how he rules.
The group's attorney, Matt Bowman, said the requirements violate the free speech rights of anti-abortion medical professionals. Bowman noted that the punishment for not providing information about abortion can result in a fine of $10,000 or revocation of a health care provider's medical license. He said such punishment "chills our speech."
Assistant Attorney General Sarah Newman said the statue is only triggered if a patient asks for information. She said the law was amended "to make sure that the patient's rights are not trampled on because of your religious objection."
Under the amended law, patients who ask for and aren't provided with information or a pamphlet on abortion may file a complaint with the Department of Financial and Professional Regulation. A complaint must be filed with the department before it can investigate a doctor or clinic, Newman said.