April Fools? Little Caesars Pizza drops ad for 'new' Corncob Crust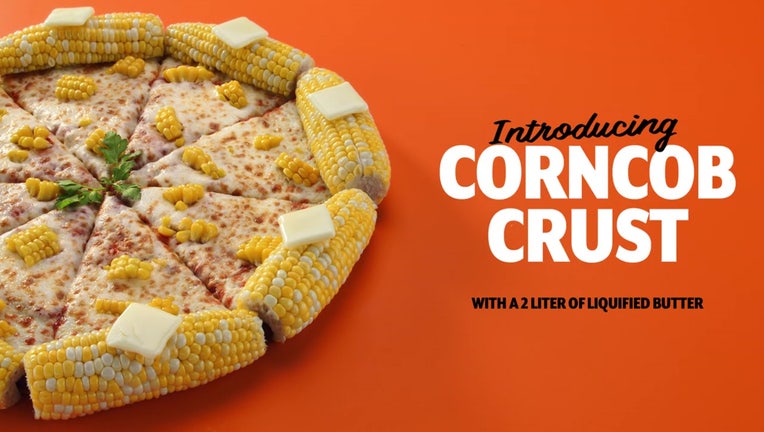 article
Little Caesars Pizza posted an ad to social media seemingly promoting a new pizza crust made of whole cobs of corn and a two liter bottle of butter to help wash it down.
Is it an early April Fools' joke?
That's what customers are hoping.
The rollout for the 'corny' social media promotion began March 20.
"The crust the world craves is coming soon," one of the ads over the last few days read.
Meanwhile, what they really crave could be the Pretzel Crust Pizza that is expected to make its return to the chain in April. Several media outlets reported the playful promotion was nothing more than a tease to introduce the more highly anticipated rollout.
Little Caesars Pizza is not the first company to try their hand at trolling their fanbase. Remember the IHOB, burger-pancake fiasco a few years back?
But if it were real, we know at least one person who would definitely want a slice: "It's corn!"