Attempt fails to overturn automatic-voter veto in Illinois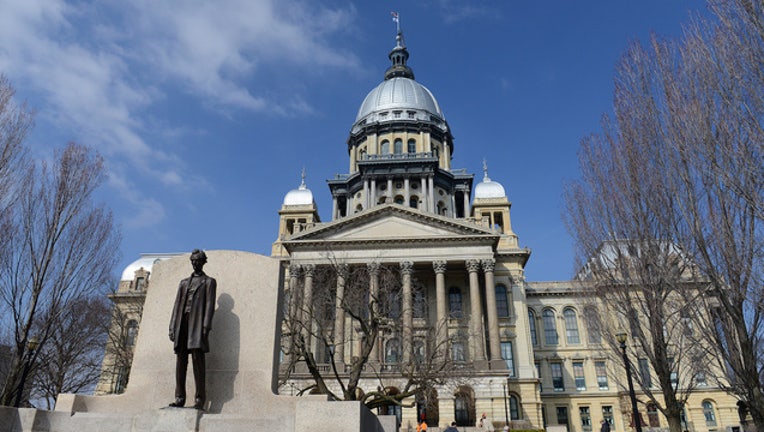 article
SPRINGFIELD, Ill. (AP) — Illinois House Democrats advocating for a system of automatic voter registration failed Tuesday to overturn the measure's veto, losing the support of many Republicans who backed the bill before the governor rejected it.
Democrats were four votes shy of the 71 needed to have the proposal become law despite Republican Gov. Bruce Rauner's veto in August. Senate Democrats had already used their majority in the chamber to override Rauner.
The governor told lawmakers he liked the bill's concept, but feared there weren't enough safeguards to prevent fraud.
"The consequences could be injurious to our election system," Rauner wrote in his veto message to legislators. Many members of his own party sided with the governor and reversed their votes from May when the bill first passed with overwhelming support.
"(The bill) was a good bill then, it is a good bill now," Rep. Emanuel Chris Welch, a Chicago Democrat, said in an attempt to convince Republicans to stick to their prior votes in favor of the measure. "I think the fact that we're trying to increase voter participation and not suppress it is important, it's noble."
The bill sought to allow visitors to a handful of state agencies, such as the Department of Human Services and the Secretary of State, to be automatically registered to vote unless they opted out. California, Oregon, and Vermont are among six states that have approved automatic voter registration, but Oregon is the only state that has implemented it, according to the National Conference of State Legislatures.
Rauner said because automatic registration would occur unless someone opted out, the system failed to comply with federal requirements that people attest to their eligibility. He also said the legislation did not ensure that a person be told of his or her eligibility to vote before being signed up.
Rep. Ed Sullivan of Mundelein, one of the Republicans who had supported the bill, said the legislation could be improved and attributed his change of heart to the fact that lawmakers approved the measure on the hectic last day of the spring session.
"I think in the rush of the end of the session, we didn't get it right," he said.
Illinois lawmakers are scheduled to be in session until Thursday to consider overriding other gubernatorial vetoes. They're also considering new legislation and trying to address a budget stalemate that dates back to July 1, 2015. Rauner met with legislative leaders Tuesday to discuss the budget, but House Speaker Michael Madigan did not attend, citing a scheduling conflict.
___
The bill is SB250