Aurora mayor announces run for Illinois governor: 'Defund the police is dumb'
AURORA, Ill. - Aurora Mayor Richard Irvin posted a video Monday afternoon announcing he will run as a Republican for governor of Illinois.
He's a former Democrat who would be Illinois' first black governor. There are already four other candidates in June's GOP primary.
"Defund the police is dumb, dangerous and it costs lives. And I believe that all lives matter. Every family should be safe," Irvin said in the announcement video.
The winner will likely face Gov. JB Pritzker, who hopes to win a second term in November.
Pritzker has already transferred $140 million of his multi-billion dollar fortune into his campaign warchest. Irvin's movie trailer-like launch video traces his family's roots from southern slavery a century and a half ago to his own growing up on what's termed the "scruffy" side of Aurora, to becoming an anti-crime assistant state's attorney.
"I went to college on the GI bill, then law school, to become a hands-on prosecutor, going on police raids, taking back one corner or apartment complex at a time, putting gang-bangers, drug dealers and wife beaters in prison," Irvin said in the video.
Mayor Irvin is also a decorated war veteran.
Republicans at every level of Illinois politics are blaming Democrats for the huge spike in violent crime here since 2019. For their part, Democrats blame it on economic suffering linked to the pandemic.
Associates of Illinois' wealthiest billionaire, Ken Griffin, reportedly recruited Irvin to run against Pritzker. Griffin has vowed to spend hundreds of millions of dollars, if that's what it takes to defeat Pritzker.
Griffin issued a statement Monday praising Irvin, but withheld a public endorsement.  
State Sen. Darren Bailey, a farmer in southern Illinois who's been campaigning for 11 months for the Republican nomination for governor, said his record as a Donald Trump-supporting conservative will overcome even billions of dollars.
"Money is not going to win this election! My campaign has the grassroots movement. We have worked hard to earn that. People of Illinois deserve something better. They love our message and that's what's going to win the day," Bailey said.
A campaign spokeswoman for Gov. Pritzker said, in a written statement, that the fight for abortion rights, "a strong fiscal future, public health, and an economy that works for everyone is on the ballot in 2022."
State Rep. Avery Bourne of Morrisonville will be Irvin's partner as Lt. Governor. 
"Where JB Pritzker has failed in Illinois, I have succeeded in Aurora," Irvin said. "If we can do it in Aurora, we can do it for all of Illinois. Let's take Illinois back and restore it to the Land of Lincoln. As the next Governor of Illinois, I will be tough on criminals, put our state on a sound fiscal path that doesn't rely on tax hikes and fight the corrupt politicians who have run our state for decades."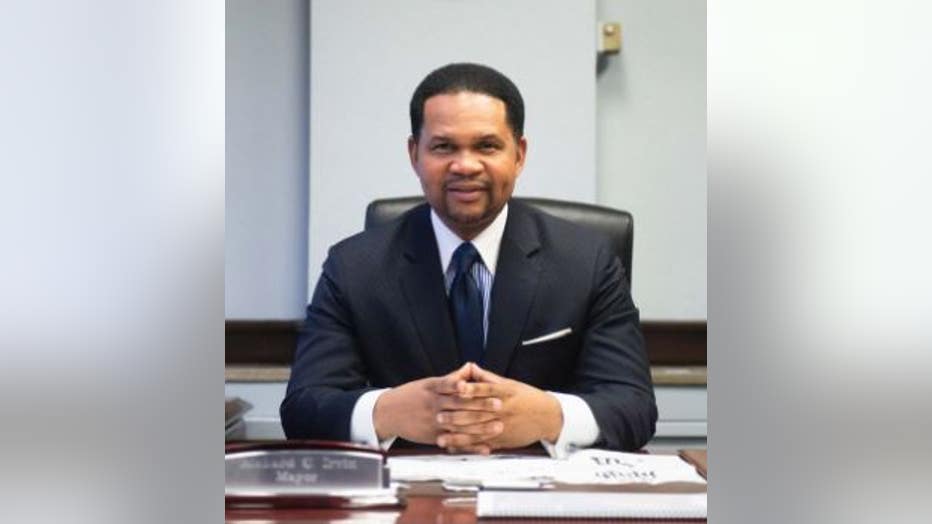 Mayor Richard Irvin | www.aurora-il.org
Rep. Bourne was the youngest person to serve in the Illinois legislature when she took the oath of office in 2015.
DOWNLOAD THE FOX 32 NEWS APP FOR BREAKING NEWS ALERTS
"As Richard's partner, I look forward to righting JB Pritzker's wrongs in ruling our state with unilateral authority," Bourne said. "We will fight to restore parents' rights and encourage local control because we believe all residents and communities of Illinois should have a seat at the table."
For more information on Irvin and Bourne, visit IrvinBourne.com.