Back when Barack Obama could be found in a phone book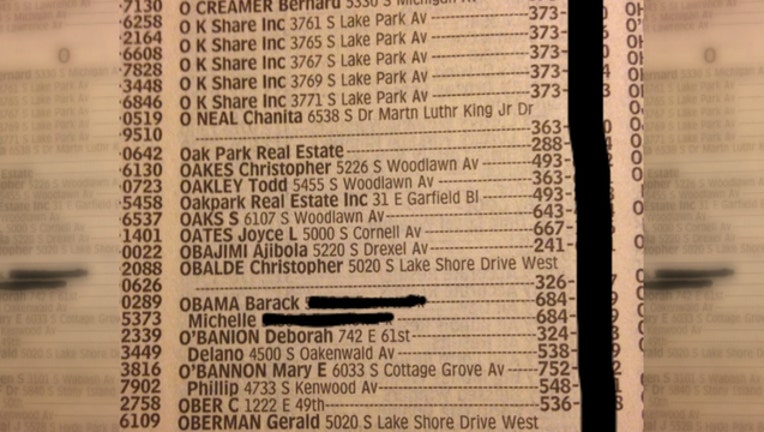 article
CHICAGO (FOX 32 NEWS) - Imagine contacting the president of the United States with the ease of flipping through a phone book.
One Chicago redditor posted this picture from an old phone book he recovered while rehabbing a building in Hyde Park.
Phone numbers are listed for both Michelle and Barack Obama, reminding us just how ordinary the Obamas were prior to their prominent foray into national politics.
The Obamas currently own a house in Kenwood, but the couple shared their first kiss in Hyde Park with Barack spending decades in the area.