Cook County woman charged with selling counterfeit Louis Vuitton, Chanel, Gucci items
COOK COUNTY - A Bellwood woman has been charged for allegedly selling counterfeit luxury items.
Roynette Cavanaugh, 54, was arrested on April 19, after law enforcement executed a search warrant at her home in the 1100 block of 30th Avenue.
During the search, more than 1,400 counterfeit items appearing to be from high-end designers such as Louis Vuitton, Chanel, and Gucci were found, including footwear, handbags, jewelry, and clothing.
The recovered items were reviewed by a brand representative and confirmed to be fake, officials said. The total value of the counterfeit items was estimated to be $2.1 million.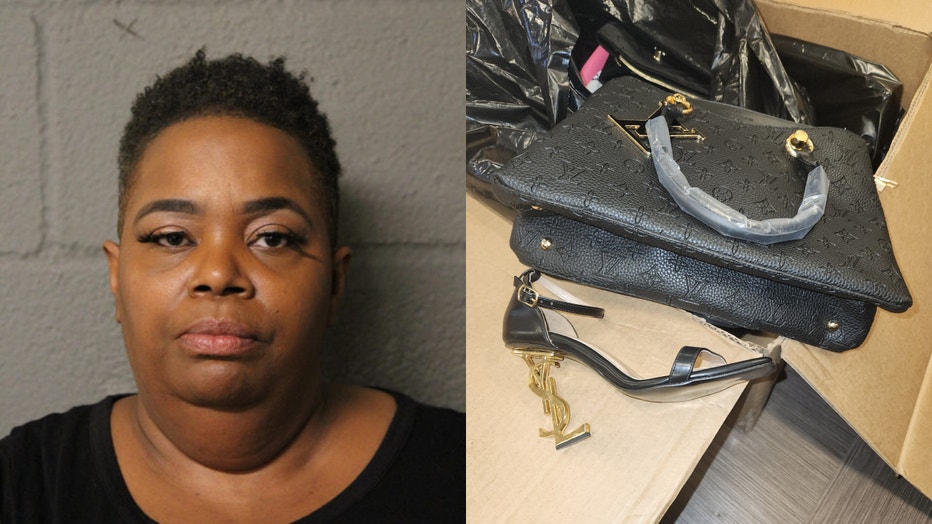 Roynette Cavanaugh and counterfeit Louis Vuitton purse | Cook County Sheriffs Office
SUBSCRIBE TO FOX 32 CHICAGO ON YOUTUBE
Investigators allege Cavanaugh was importing these items and then selling them to customers online. She was given an I-bond during her court appearance and released from custody.
Cavanaugh is next due in court on May 31st in Maywood.