Blackhawks honor former CPD officer who was shot in line of duty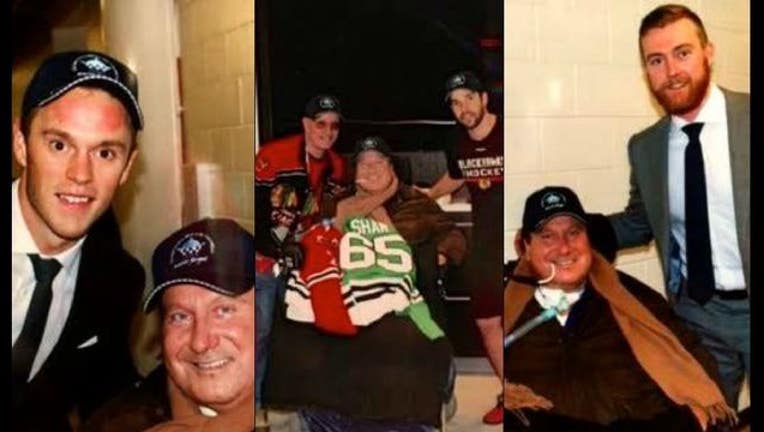 article
CHICAGO (FOX 32 News) - A former Chicago Police officer who was shot in the line of duty was recognized in a very special way by the Chicago Blackhawks this week.
Jim Mullen and his family were invited by the Blackhawks to be the honorary guests at a recent game. But the team took that honor a step further. 
The Blackhawks took time during the game to honor Jim for his service to the city, where he received a standing ovation from the crowd. 
After the game, Jim was invited to meet some of the Blackhawks players. Photos from his experience were posted on the Chicago Police Memorial's Facebook page. 
Read more on the Chicago Police Memorial Foundation's Facebook page.