Bolingbrook teen charged with trying to join ISIL pleads guilty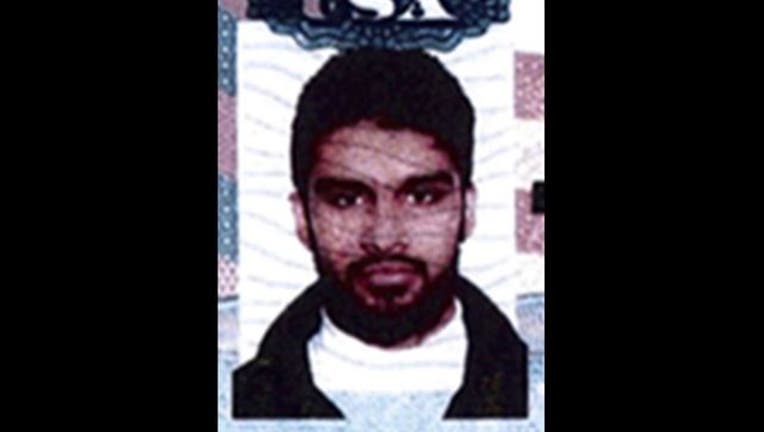 article
CHICAGO (AP) — A suburban Chicago man pleaded guilty Thursday to allegations he sought to join Islamic State militants, with federal prosecutors calling for a five-year prison sentence and 15 years of closely supervised release as part of a plea deal.
Mohammed Hamzah Khan, 20, pleaded guilty during a hearing in Chicago to attempting to provide material support to a foreign terrorist organization. Guidelines otherwise call for a 15-year sentence, but the plea agreement says prosecutors will seek the lower term if Khan cooperates with investigators.
Khan, of Bolingbrook, was arrested last year at Chicago's O'Hare International Airport on the first leg of a planned journey to Syria. His younger sister and brother were with him. Prosecutors said they also aspired to live under Islamic State control, but they were never charged.
Khan's mother told reporters this year that Islamic State recruiters brainwashed her son and others using slick social media campaigns. Addressing Islamic State, Zarine Khan said: "Leave our children alone!"
According to the Center on National Security at Fordham University School of Law in New York, there are currently around 70 Islamic State criminal cases in the U.S.; about 15 defendants have pleaded guilty, with the other cases still awaiting resolution.
Center Director Karen Greenberg said the comparatively low sentence recommendation of five years for Khan is acknowledgment by federal authorities that many of those accused of seeking to join Islamic State often aren't the hardened individuals associated with past al-Qaida suspects.
"There is a sense that these are younger individuals who may need a different type of treatment," she said.
But the proposed conditions of supervised release signal government concern that Khan could still pose a risk once out of prison.
Among the conditions: He would be barred from communicating with non-relatives outside the U.S. and must allow periodic searches of his computers and smartphones for at least 7 1/2 years. The agreement also calls for Khan to receive "psychological and violent extremism counseling."
Khan's attorney, Thomas Durkin, told reporters the deal is fair, though he still plans to seek a sentence below five years. He said the U.S. legal system is too geared toward imprisoning people like his client.
"These are American kids — not some lunatics from Mars," he said.
Presiding Judge John Tharp Jr. has the final say on Khan's sentence. No sentencing date has been set.
___
Follow Michael Tarm on Twitter at http://twitter.com/mtarm