Bond set at $200K for Cook County man suspected of attacking victim with axe in parking garage
ARLINGTON HEIGHTS, Ill. - Bond was set at $200,000 Monday for an Arlington Heights man who allegedly struck another man with an axe multiple times in a parking garage over the weekend.
Mitchell Nowak, 50, faces a felony charge of attempted murder for the attack that happened about 6:35 a.m. Sunday, according to a statement from Arlington Heights police.
Officers responding to a call from an emergency call box in an underground parking garage at 35 South Evergreen Avenue discovered a man lying on the ground, police said.
The victim told officers he was sleeping in the parking garage when a man he was acquainted with ran over his legs with a bicycle, police said.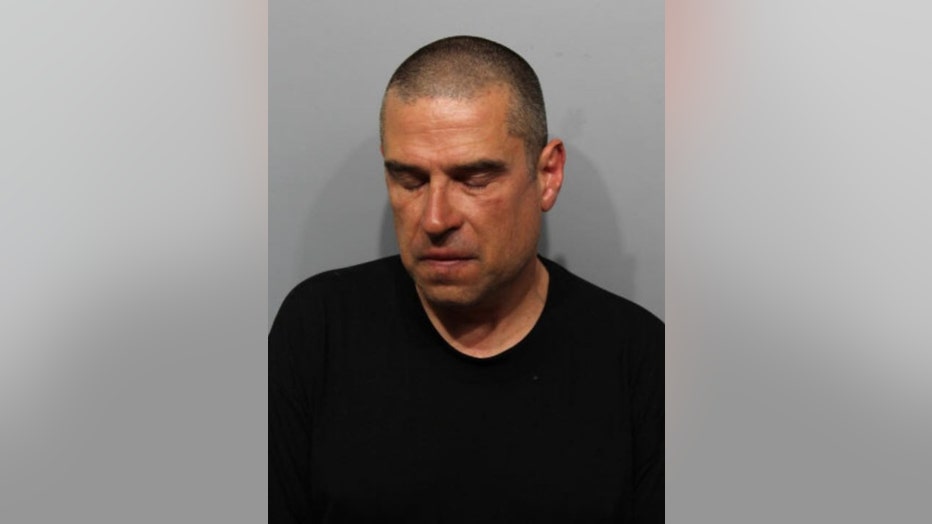 Mitchell Nowak, 50. (Arlington Heights police)
The attacker, identified by the victim as Nowak, then began striking the man with both ends of a medium-sized axe while telling him he would kill him, according to police.
Nowak fled the scene after the victim was able to reach an emergency call box to notify authorities, police said.
The victim was treated at the scene by paramedics for injuries sustained during the attack, but declined further medical attention.
SUBSCRIBE TO FOX 32 ON YOUTUBE
Nowak was taken into custody without incident after officers who were familiar with him discovered him at a location he was known to frequent.
A preliminary investigation found Nowak targeted the man with an intention of killing him, according to police.
Police said they're also investigating damage they suspect Nowak did to property in the village's downtown area.
Nowak is due back in court on May 12.