BP reopens distillation unit at Whiting refinery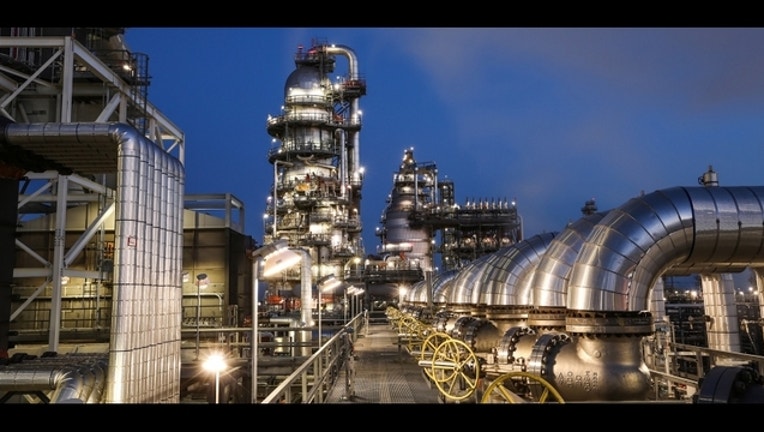 article
CHICAGO (STMW) - Chicago-area drivers, who typically deal with some of the highest gasoline prices in the country, got one bit of good news Tuesday when BP announced it had restarted a crude distillation unit that had been closed for more than two weeks at its Whiting, Ind., refinery.
BP issued a statement Tuesday morning saying the unit — the largest such one at its northwest Indiana refinery, closed since Aug. 8, was back up and running.
"Restart of this unit is increasing the refinery's fuel production, with output ramping up over time. The rest of the refinery continues to operate safely. In the meantime, the company continues to meet its contractual fuel supply obligations," a statement from BP spokesman Brett Clanton said.
Prices at area gasoline pumps already were on the way down, so the BP announcement was expected to solidify that trend.
Prices had surged temporarily earlier in August after the refinery underwent "unscheduled repair work" that shut down the unit, which accounts for about 55 percent of production at the Whiting refinery — the largest in the Midwest, according to Patrick DeHaan, petroleum analyst for Gas Buddy, a company that keeps tabs on gas prices.
Following the shutdown in Whiting two weeks ago, prices in the region spiked from $2.75 to $3.50.
As of Tuesday that number had dropped to $3.25 due largely to the Whiting unit coming back on line and a general drop in the price of oil to under $40 per barrel, according to DeHaan.
The Whiting refinery supplies gas stations in Illinois, Indiana, Ohio, Michigan and Wisconsin, said AAA spokeswoman Beth Mosher, "so when it goes offline it has the potential to have significant reverberations throughout much of the Midwest."
Illinois Attorney General Lisa Madigan and Mayor Rahm Emanuel on Monday had sent a letter to the Illinois Petroleum Council demanding an explanation for the spike in gas prices, claiming the BP outage does not explain the entire price jump.
"Unfortunately, every time gas prices rise, the oil companies give us excuses. The oil companies need better contingency plans because drivers deserve answers and relief from these outrageous prices," Madigan said.
AAA expects the average price in Illinois to drop below $3 a gallon by the end of the week, Mosher said. Illinois is currently the only state in the Midwest with an average price still above $3 a gallon.