Brothers hospitalized with severe sunburns after day care trip to water park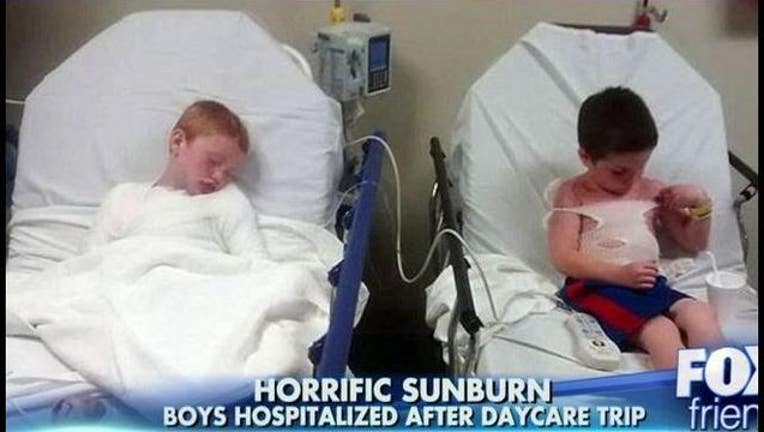 (FOX News) - What was supposed to be a fun summer field trip turned into a nightmare for two Oklahoma brothers. 
Seven-year-old Connor and 5-year-old Trey Broadway were sunburned so badly, they had to be airlifted to a Texas children's hospital for treatment.
The brothers attended a day care field trip to a water park in Vinita, Okla. on Friday.
When their mother, Shaunna Broadway, went to pick up her boys from the day care, they were both crying because huge, painful blisters had bubbled up on their shoulders and backs.
"I got off work at 5 p.m. and went to pick them up, and they were clearly burned," mom Shaunna Broadway told BuzzFeed. "[The employees] were actually making fun of my older son, because both boys got sunburns but he was being a 'baby' and crying about it."