'Bruh! You're From Evanston': FOX panelist called out for saying 'I'm from Chicago'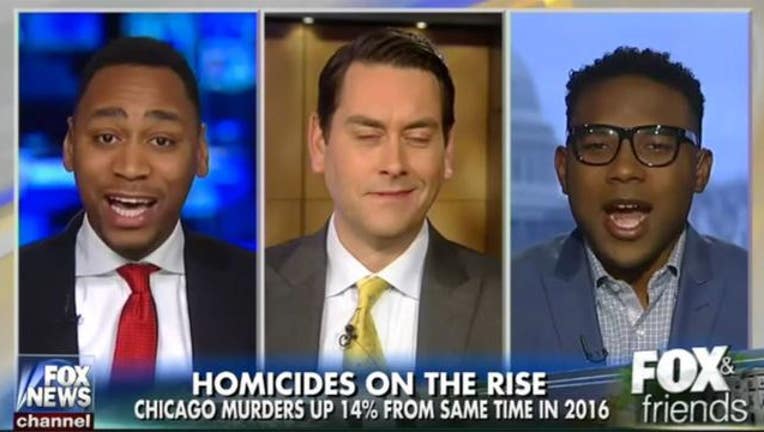 article
CHICAGO (FOX 32) - On a "Fox and Friends" segment last week, a debate panel discussing President Trump's recent comments about violence in Chicago resulted in a common local exaggeration.
Democratic strategist Gianno Caldwell and Fox News contributor Richard Fowler were discussing Trump's comments, mentioning that the president should call on Gov. Bruce Rauner to discuss solutions.
Fowler then comments that "I'm from Chicago – I work in Chicago, I'm in Chicago almost once a week"
South-side native Caldwell interrupts him with "Bruh – you're from Evanston!"
The exchange has quickly gone viral, touching a nerve with many local Chicagoans who have the common pet peeve that if you're from the suburbs, you should not claim you are from Chicago.