Bulls' Gasol will miss Game 5 with strained hamstring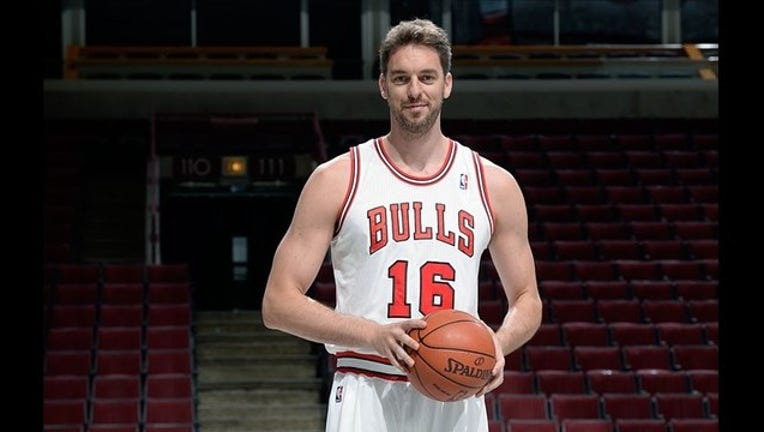 article
INDEPENDENCE, Ohio (AP) - Chicago Bulls big man Pau Gasol will miss his second straight playoff game with a strained left hamstring.
Coach Tom Thibodeau announced that Gasol will miss Tuesday night's Game 5 against the Cavaliers about 90 minutes before tipoff. Gasol also missed Game 4, which the Cavs won 86-84 on a buzzer-beating shot by LeBron James.
Thibodeau said Gasol has gotten "a little better" but is not well enough to play. Taj Gibson will start for Gasol, who has averaged 15.1 points in nine postseason games.
The Cavs, too, have key injuries as James is nursing a sprained left ankle and All-Star guard Kyrie Irving is hobbled by a sprained right foot and tendinitis in his left knee.
Gasol got hurt in Game 3 of the Eastern Conference semifinal.
Copyright 2015 The Associated Press. All rights reserved. This material may not be published, broadcast, rewritten or redistributed.