Bus crashes into Baltimore building, leaves more than a dozen injured: report
BALTIMORE, Md. - A Baltimore area bus crashed into a building Saturday afternoon, injuring more than a dozen people, according to various reports.
The bus, carrying an unknown number of passengers at the time of this report, is said to have crashed into a building at 500 W Franklin St. in central Baltimore. Two other vehicles were involved, according to local news reports.
Initial reports suggested that the bus collided with a Lexus model automobile at the intersection of North Paca Street and West Mulberry Street in Central Baltimore. 
Emergency responders reported an initial 17 injured in need of care and requested an additional five medics, according to Baltimore Metro News.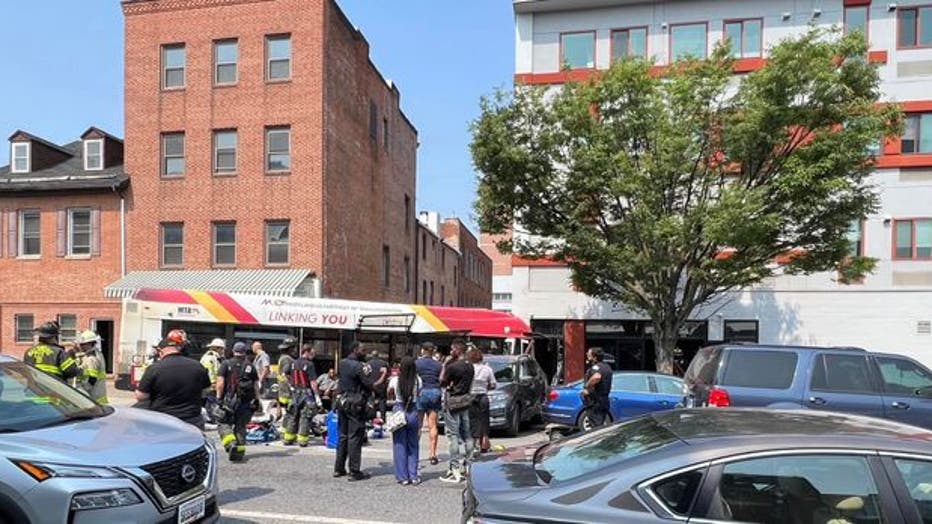 Photo courtesy Baltimore City Fire
Two of those injured are in serious, possibly life-threatening condition, local reports stated. 
Following the incident, emergency responders declared the scene to be a Level 1 Mass Casualty Incident (MCI) and requested additional resources to assist at the scene. 
Police are investigating the incident.