Car carrier hits railroad bridge, tops of new vehicles severed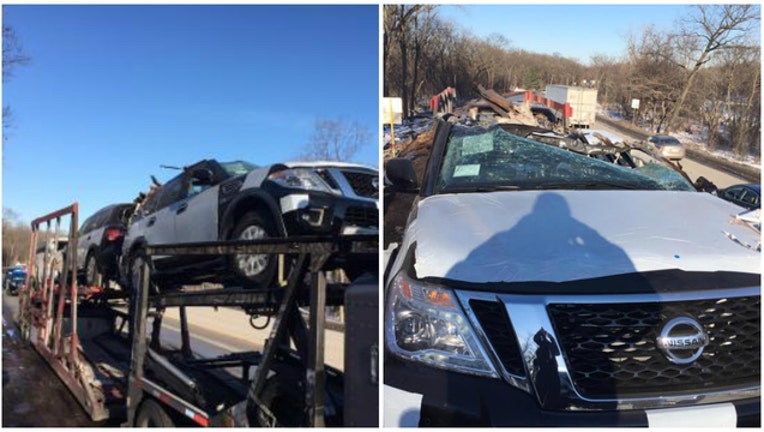 SUN-TIMES MEDIA WIRE - Four new, luxury vehicles were damaged Thursday when a car carrier truck transporting them to rental car lots drove through a viaduct it was too tall for in west suburban Riverside.
The 59-year-old driver of the truck was driving south on First Avenue just south of Parkview Road about 1:20 p.m. when he tried to drive underneath a viaduct, Riverside police said. The truck was too tall for the viaduct, and the tops of the vehicles on the second level of the car carrier were sheered off.
The bridge height sign was "clearly marked" at 14 feet, and the driver said he believed he could make it, police said. He knew that he struck the bridge and continued driving before pulling over just south of the accident in the 3400 block of South First Avenue.
The damaged vehicles included a 2017 Nissan SUV, two 2017 Infinity SUV QX80s and a 2017 Nissan Armada SUV, totaling an estimated hundreds of thousands of dollars in damage, police said. The driver, from transport company BST Auto Transport based in Florida, was taking them to various Hertz Corporation lots in Chicago and Wisconsin.
Structural engineers inspected the bridge and said it is safe for further rail traffic, police said.
The investigation into the crash is ongoing and citations may be issued in the future.