Chicago elementary school reopens after carbon monoxide leak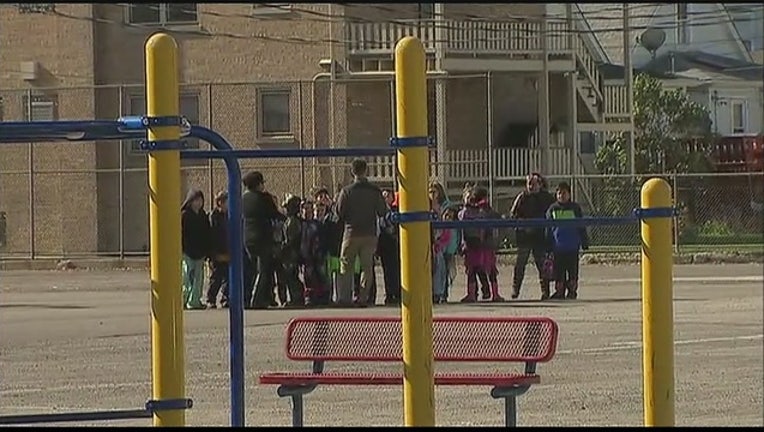 article
CHICAGO (AP) — An elementary school in Chicago has reopened after dozens of students were sent to the hospital for carbon monoxide exposure.
New carbon monoxide detectors were installed over the weekend so classes could resume Monday morning at Prussing Elementary School.
At least 71 students and seven staff members were hospitalized Friday as a result of a carbon monoxide leak caused by a boiler in the main building. School officials are still trying to determine why the building's carbon monoxide detectors didn't go off.
Since the new devices were installed, the building now has nine working carbon monoxide detectors, but some parents and Local School Council members also want the broiler to be replaced.