2 Chicago men charged with stealing from suburban Ulta Beauty store, leading police on high-speed chase
DUPAGE COUNTY - Bond was set Friday for two Chicago men accused of stealing from a suburban Ulta Beauty store and then leading police on a high-speed chase when officers attempted to take them into custody.
On Thursday, around 6 p.m., Oak Brook police responded to the Ulta Beauty store located at 2155 22nd Street for a report of retail theft.
An investigation revealed that 46-year-old Antwan Davis entered the store alone while 29-year-old Kovadis Stewert waited outside in the getaway vehicle.
According to prosecutors, Davis went straight to the fragrance section and filled a tote bag he brought with him with nine fragrances that totaled $1,250.
Davis then allegedly left the store without paying, got into the getaway vehicle with Stewert – which was parked along the storefront curb – and the pair drove away, prosecutors said.
Responding officers located the vehicle not far from the store and attempted to pull it over, however, prosecutors say the two suspects drove away at a high-rate of speed.
The pair were driving on Butterfield Road going 78 mph in a 35 mph zone, according to prosecutors.
The vehicle eventually came to a stop at I-290 and Mannheim Road after police deployed spike-strips.
Both suspects were taken into custody at that time.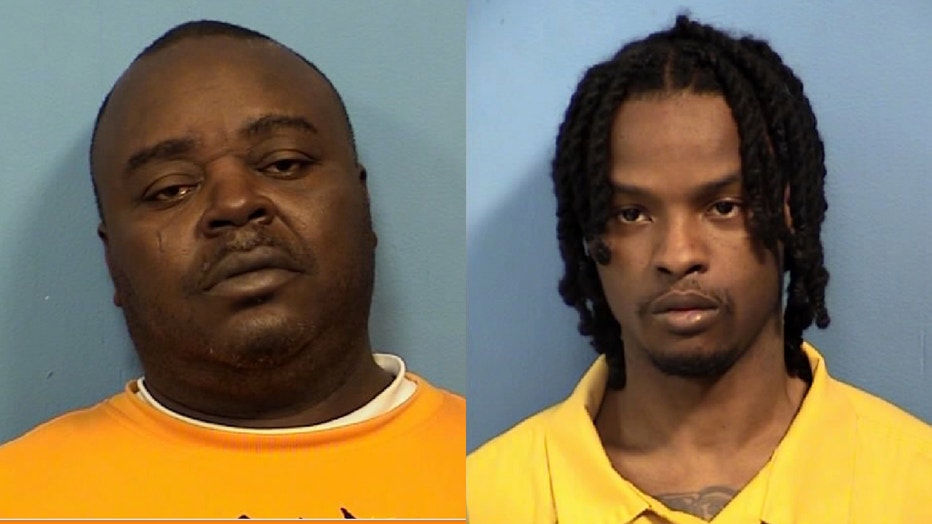 Antwan Davis and Kovadis Stewert | DuPage County States Attorneys Office
SUBSCRIBE TO FOX 32 CHICAGO ON YOUTUBE
"This is the third time this week that law enforcement in DuPage County found themselves involved in a high-speed chase," DuPage County State's Attorney Robert Berlin said.
"This is also the third time this week that following a high-speed chase, the alleged offenders were taken into custody. These high-speed pursuits must end. We have been lucky so far, but I fear it is only a matter of time before someone gets injured or worse," he added.
Davis and Stewert were both charged with burglary and retail theft. Stewert was also charged with aggravated fleeing and eluding.
Bond for both was set at $50,000.
Davis is scheduled to appear in court next on April 19. Stewert is due in court on April 20.