Chicago sues former red light camera operator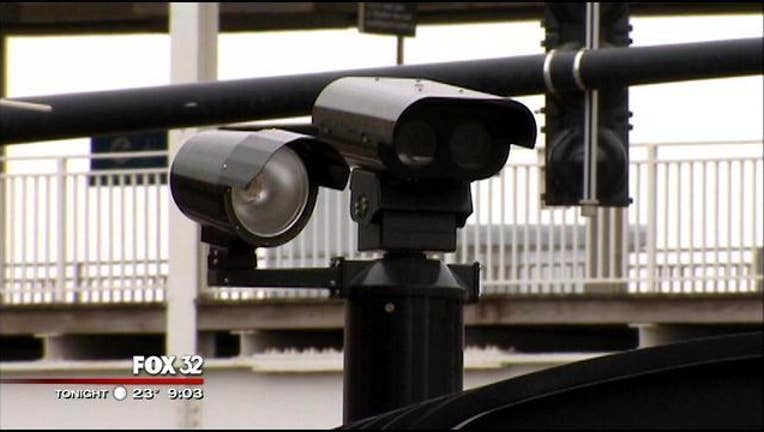 article
CHICAGO (STMW) - Chicago is suing former red-light camera contractor Redflex Traffic Systems in the wake of a guilty plea in federal court by its one-time CEO, the Chicago Sun-Times is reporting.
The city has intervened in a whistleblower lawsuit first filed last year that sought more than $300 million and accused the company of the "systematic bribery" of former city worker John Bills. The case was unsealed late last week, records show. Mayor Rahm Emanuel ended the firm's contract with the city in 2013.
"The Emanuel administration fired Redflex and prohibited it from bidding on new city contracts when this scheme was first disclosed in October 2012," John Holden, a spokesman for the city's law department, said in a statement. "This action is the latest example of the administration fighting on behalf of Chicago taxpayers."
Karen Finley of Arizona, who led Redflex as its CEO from 2005 until February 2013, admitted to her own role in the bribery scheme Aug. 20 in federal court. She faces as many as five years in prison at her sentencing hearing, which was set for Feb. 18. Bills' trial is set for January.
The whistleblower in the original lawsuit, California resident Aaron Rosenberg, allegedly had intimate involvement in the bribery of Bills, according to the complaint. It said Bills asked Rosenberg to help develop the scope of services for Chicago's request for proposals and participated in face-to-face meetings with Rosenberg and others to make sure that request favored Redflex.
At one point, Bills claimed a Redflex competitor for the city contracts offered him $100,000 for his help, and he told Redflex to "step-up its game," according to the lawsuit. It also said Bills entertained Redflex officials with front-row seats and personal Jumbo-Tron messages at Chicago White Sox games.
A federal indictment filed last year against Finley, Bills and his pal Martin O'Malley alleged that Redflex paid Bills $570,000 cash and gave him perks, including an Arizona condo and a Mercedes, in exchange for Bills' steering of contracts, which grew to $124 million, to Redflex.
O'Malley allegedly funneled much of the $2 million he was paid by Redflex to Bills, who got a $177,000 condo, Super Bowl tickets, golf outings, a boat, his children's school fees and even his girlfriend's mortgage and his divorce attorney's bill paid by Redflex, the feds say. O'Malley also pleaded guilty in December to a bribe conspiracy.
Emanuel canceled the Redflex contract after allegations about the bribery scheme were first published by the Chicago Tribune.
Emanuel inherited the red-light camera program from former Mayor Richard M. Daley.
He replaced Redflex with Xerox State & Local Traffic Solutions.
When the legitimacy of thousands of $100 tickets was questioned, Emanuel asked Inspector General Joe Ferguson to conduct an exhaustive review of the red-light camera program.
Last fall, Ferguson faulted the Chicago Department of Transportation for exercising "benign neglect" in its oversight of Redflex, allowing both suspicious ticketing spikes and equipment failures that may have cost the city millions to go unnoticed.
The inspector general said he found no evidence of "willful manipulation" by either the city or Redflex to ratchet up the number of tickets.
To the contrary, he found that the city's failure to exercise its legal obligation to oversee the now-fired contractor may have cost the city money.
Changes in the timing of yellow lights did not contribute to the ticketing spikes, the IG concluded. But he recommended that CDOT "restore a prior hard 3.0 second yellow-light threshold for violations" to ensure clarity and consistency.
Earlier this year, Emanuel removed 50 red-light cameras at 25 Chicago intersections to put out a political fire that had threatened to burn him in the April 7 runoff.
That left Chicago with 298 red-light cameras at 149 intersections, a 20 percent reduction in the nation's largest red-light camera program.
The Chicago Sun-Times reported earlier this month that red-light cameras have churned out 2.2 million tickets and generated $284.9 million in fines since Emanuel took office. That's a revenue source the cash-strapped city simply cannot afford to relinquish.