Chicago woman charged after wild gas station confrontation in suburb
COOK COUNTY - A Chicago woman was arrested after a wild gas station confrontation ended in a vehicle being flipped over in the middle of a suburban street on Sunday.
The incident, which most of was caught on camera, occurred around 3 p.m. near the intersection of Jackson Blvd. and Harlem Ave. in Forest Park.
Jae Mills recorded the confrontation, which began at the Thorntons gas station on the corner.
"They started throwing cups and bottles. I said it's about to escalate," he told FOX 32 Chicago.
Mills was with his family and says a woman — later identified as 31-year-old Kendra Y. Nance — was behind the wheel of a Ford SUV and started hurling homophobic and racial slurs at two other women.
One of the victims is seen on video throwing a bottle at the Ford SUV, which at the time was being driven by Nance's boyfriend, police said.
SUBSCRIBE TO FOX 32 CHICAGO ON YOUTUBE
The boyfriend then exited the SUV and Nance got into the driver's seat, according to police.
Shortly after that, the fight escalated with Nance purposely driving the Ford SUV into a red van and dragging her boyfriend several feet, police said.
She then raced out of the gas station parking lot and hit another vehicle waiting to turn southbound at Jackson Blvd., which is when the Ford SUV she was in flipped over.
Nance managed to exit out of the driver's side broken window and was captured on video laughing.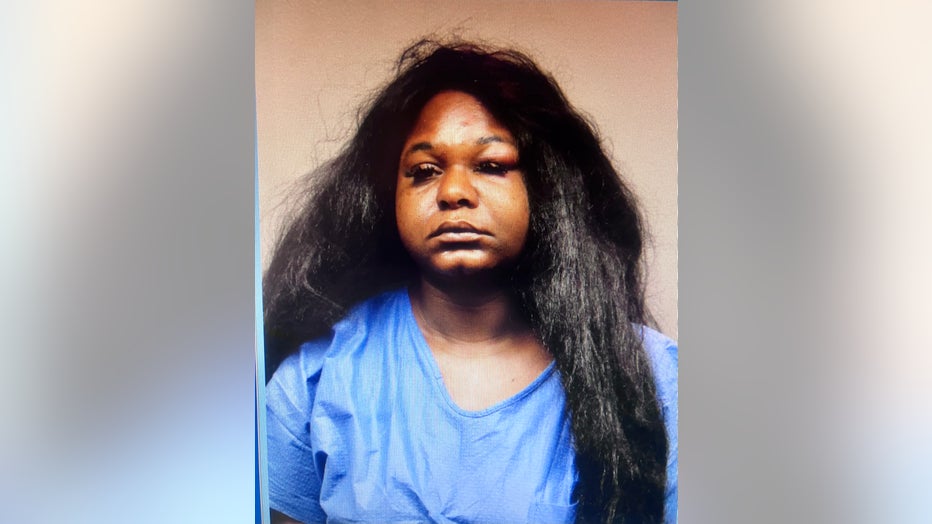 Kendra Y. Nance | Forest Park Police Department
Video shows Nance and her boyfriend running away from the scene, but Forest Park police say they eventually caught up with them. They were both transported to an area hospital for treatment and Nance was later taken into custody.
Nance was charged and is due in bond court on Tuesday in Maywood.