Chicago's 'Dreadhead Cowboy' gets 1 year in prison after pleading guilty in animal cruelty case: report
CHICAGO - Chicago's "Dreadhead Cowboy" has reportedly pleaded guilty to aggravated animal cruelty and was sentenced to one year in prison.
The Chicago Tribune reports that Adam Hollingsworth also agreed to give up custody of the horse that prosecutors say he nearly killed during a protest on the Dan Ryan Expressway in 2020.
Hollingsworth could be released from custody as early as Monday because he receives credit for time he spent on electronic home monitoring as his case was pending.
In November 2021, Hollingsworth was sentenced to 90 days in jail on a contempt charge for arguing with a Cook County judge.
The contempt charge landed a day after Hollingsworth, who was representing himself in his animal cruelty case, had repeatedly talked over Judge Michael McHale and made claims that prosecutors were holding back evidence, the Chicago Sun-Times reported.
Hollingsworth was led out of the courtroom by sheriff's deputies to the holding cell in McHale's chambers, leaving his black stetson on a table. After an hour in chambers, McHale recalled the case and handed Hollingsworth the 90-day sentence.
"You have made a mockery of these proceedings," McHale said after rattling off a series of incidents where Hollingsworth had made unsubstantiated claims or disrupted court since he was arrested for the horseback ride he took in 2020 on the Dan Ryan Expressway to raise awareness about violence against youth.
"You have tried to do that, and you've succeeded."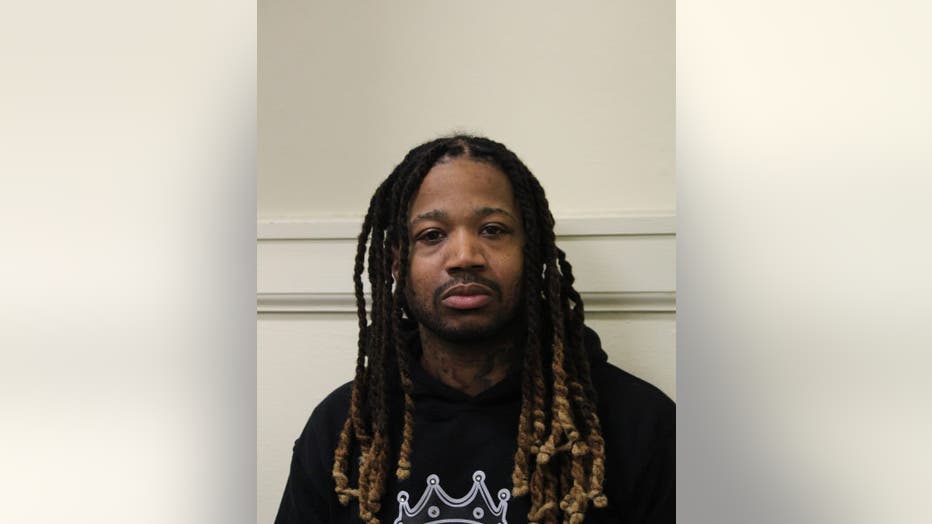 Adam Hollingsworth | Cook County Sheriff's Office
Hollingsworth had struggled to navigate the court system since he publicly fired his pro-bono defense attorney in October 2020. His lack of knowledge of court procedures has continually been on display in McHale's courtroom since he started representing himself.
Sun-Times Media Wire contributed to this report.