City will pay $115M to dancer who was paralyzed in O'Hare shelter collapse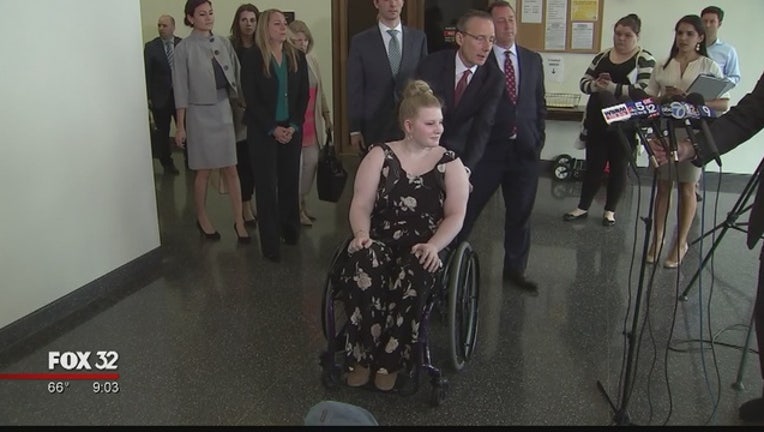 SUN-TIMES MEDIA WIRE - The city of Chicago will pay $115 million to a former dancer who was paralyzed when a pedestrian shelter at O'Hare International Airport collapsed on her in 2015.
The city appealed after it was was ordered to pay 26-year-old Tierney Darden $148 million in a jury trial in August last year, which set a record for the highest personal injury verdict recorded in Cook County, the Chicago Sun-Times previously reported.
On Tuesday, Darden's attorney's announced a settlement, for which the city and its insurance carrier, AIG Aviation, which handles claims for O'Hare, will pay Darden $115 million.
Darden was standing with her mother and sister in the shelter near Terminal 2 at O'Hare when they returned to Chicago from a trip to Minneapolis, according to her attorneys at Salvi, Schostok and Pritchard. The 750-pound shelter came loose when a storm rolled through and collapsed, causing her spinal cord to be severed.
Darden, a college student and dancer, was paralyzed from the waist down.
The shelter that toppled was missing bolts and others like it were found to have corroded parts and missing brackets, her attorneys said. The shelters have since been removed by the city.