College of DuPage appoints its first female president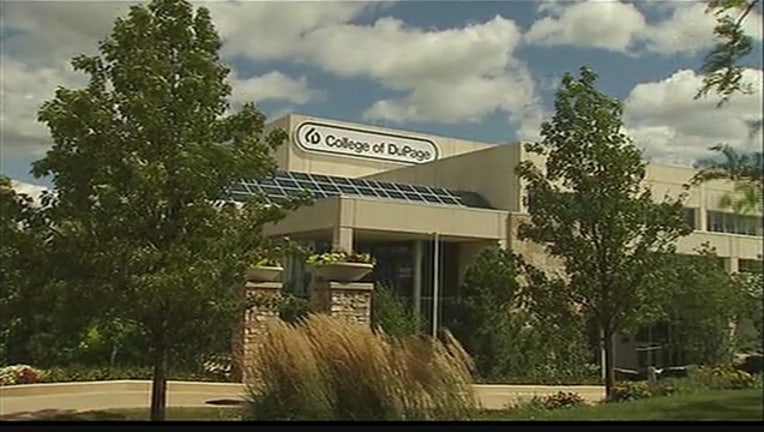 GLEN ELLYN, Ill. (AP) - A retired Navy vice admiral is set to become the College of DuPage's first female president in the suburban Chicago school's 49-year history.
Board members voted Monday night to appoint Ann Rondeau as the sixth president of the state's largest community college. She was chosen for the position over Elgin Community College President David Sam and Navarro College District President Barbara Kavalier.
Trustee Charles Bernstein said he supports the resolution to name Rondeau the next college president because "she will establish trust, she will listen, and she will form the coalitions that this college needs in order to overcome our current challenges and to achieve excellence in all areas."
Rondeau currently is a partner and consultant with IBM Watson Group. She has served as president of the National Defense University in Washington, D.C., and as a vice admiral in the U.S. Navy.
"The depth and breadth of her experience, knowledge and understanding is exactly what we need at College of DuPage at this time," Bernstein said.
In October, the board fired former College of DuPage President Robert Breuder in the wake of an internal investigation, which found evidence of "misconduct and mismanagement."
Board Vice Chairman David Olsen said after the vote that Rondeau is someone "who really can focus on restoring the public trust," adding that she has emphasized the importance of transparency and accountability.
"Ultimately, the public -- and not only the public and the community at large, but our faculty, staff and students -- they want that accountability. That's important to them. So I'm really, really excited about that piece."
On Monday, the board also voted that Rondeau's salary wouldn't exceed $325,000 annually, with an evaluation occurring at the beginning of every December.
In a statement released by the College of DuPage after the board's vote, Rondeau said she's "thrilled to become a part of this truly stellar, leading-edge academic community."
She will begin her term at College of DuPage on July 1 if she accepts the board's offer.