Construction on planned Navy Pier hotel to start next month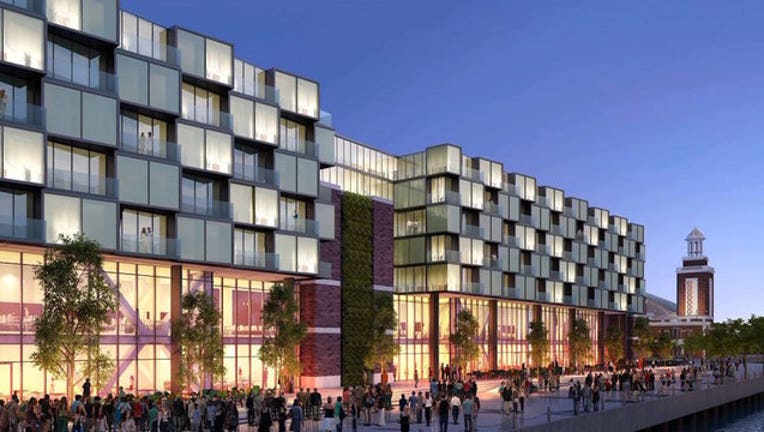 article
CHICAGO (AP) - One of Chicago's most popular tourist attractions is expected to get a new seven-story hotel.
The Chicago Tribune reports developers have unveiled plans for a $100 million 222-room hotel that's part of Hilton's Curio Collection. It will feature views of the lake and a 30,000-square-foot rooftop restaurant and bar.
Bob Habeeb heads the Rosemont-based First Hospitality Group, which is developing the hotel. He says it will be a unique tourist attraction with incredible views and easy access to the Ferris wheel.
Construction is slated to start next month, with an anticipated opening for summer 2019. The development, which is being paid for with private funds, was first announced last year.
Navy Pier is a 100-year-old landmark that was renovated as a tourist destination in the 1990s.