Cook County judge orders Illinois to add PTSD to medical marijuana list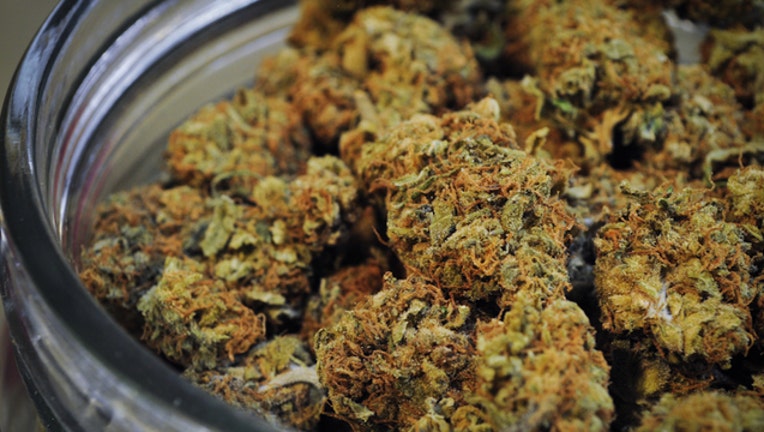 article
CHICAGO (AP) - Illinois must add post-traumatic stress disorder to the list of diseases eligible for medical marijuana treatment, a Cook County judge ordered Tuesday in a sternly worded ruling that also said the state's public health director engaged in a "private investigation" that was "constitutionally inappropriate."
In a lawsuit filed by an Iraq war veteran, Judge Neil Cohen ordered Illinois Department of Public Health Director Nirav Shah to add PTSD within 30 days. It's the first decision among eight lawsuits filed by patients disappointed with across-the-board rejections by Gov. Bruce Rauner's administration of recommendations from an advisory board on medical marijuana.
The health department is reviewing the judge's order, department spokeswoman Melaney Arnold said.
Illinois law allows people to petition the state to add health conditions to the eligible list, but Rauner's administration has rejected all new conditions despite the advice of an expert panel that reviewed available medical evidence.
In the case of PTSD, the advisory board voted unanimously to add it, but Shah, a Rauner appointee, conducted his own investigation and rejected PTSD applying a standard of medical evidence that "appears nowhere in the Act or the Department's rules," the judge wrote. Shah not only deprived the plaintiff of his right to due process but also "was contrary to the plain language of the Department's rules," Cohen wrote.
Veteran Daniel Paul Jabs, who filed the lawsuit, "feels this decision gives him and other military veterans suffering from PTSD the respect they deserve from the state and the governor's office," attorney Michael Goldberg said Tuesday.
The ruling may help veterans with PTSD feel more comfortable trying marijuana to ease their symptoms and reduce their reliance on prescription drugs, said Michael Krawitz of Veterans for Medical Cannabis Access, a national nonprofit based in Virginia.
Seven other plaintiffs have filed similar lawsuits seeking to add the following conditions to the Illinois program: chronic post-operative pain, migraines, irritable bowel syndrome, polycystic kidney disease, osteoarthritis, intractable pain and autism. Cohen is the judge in the chronic pain and osteoarthritis cases, while the others are before other judges.
Fifteen states and Washington, D.C., have medical marijuana laws that either specifically include PTSD or give doctors broad enough discretion to recommend marijuana for the condition, according to the Marijuana Policy Project, which seeks to end criminalization of the drug. Earlier this month, Ohio became the 25th state to legalize a comprehensive medical marijuana program, and it lists PTSD as a qualifying condition.
Illinois' medical marijuana pilot program got its start under former Gov. Pat Quinn, a Democrat, and continued under Rauner, a Republican who for more than a year resisted expanding the program beyond the original 39 conditions and diseases listed in the law.
Rauner now is considering signing a bill to extend the pilot program by 2 1/2 years and adding PTSD and terminal illness to the list of qualifying conditions.