Cook County man arrested with cocaine, gun while traveling with child
VERNON HILLS, Ill. - A Cook County man is facing drug and gun charges after he was arrested during a traffic stop Thursday following a months-long investigation.
Javier Franco, 26, of Wheeling, was charged with eight felonies including armed violence, unlawful possession of a controlled substance with intent to deliver, unlawful possession of a controlled substance, and aggravated unlawful possession of a weapon, according to the Lake County sheriff's office. He was also charged with two misdemeanor counts of child endangerment.
Franco was pulled over by authorities in north suburban Vernon Hills Thursday while allegedly driving to deliver drugs to someone. During the traffic stop, a sheriff's K9 gave a positive indication for the presence of drugs after sniffing around his vehicle, the sheriff's office said.
SUBSCRIBE TO FOX 32 ON YOUTUBE
While searching Franco's vehicle, detectives allegedly found 85 grams of cocaine and a 9mm pistol, according to officials. Franco's child was also inside the vehicle at the time, and was cared for by detectives until a family member took custody of the child, the sheriff's office said.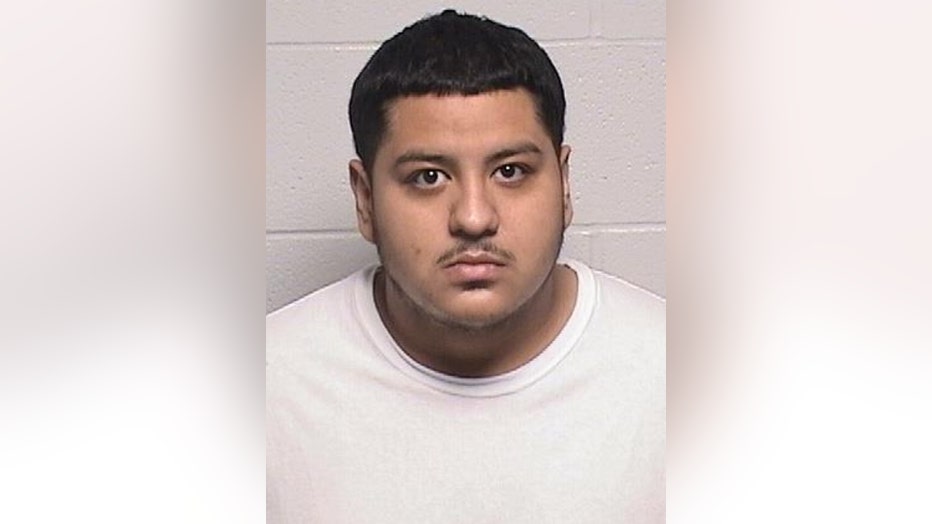 Javier Franco, 26. (Lake County Sheriffs Office)
As the traffic stop was taking place, a search warrant was conducted at Franco's home in Wheeling, where detectives allegedly found another 550 grams of cocaine and two more guns, officials said.
"This is yet another impressive investigation and apprehension of a drug trafficker operating their business in Lake County," Sheriff John D. Idleburg said in a statement. "SIG, which is a collaboration of countywide and federal law enforcement, supported by HIDTA, took another three illegally possessed firearms off the street along with over a pound of cocaine during this operation."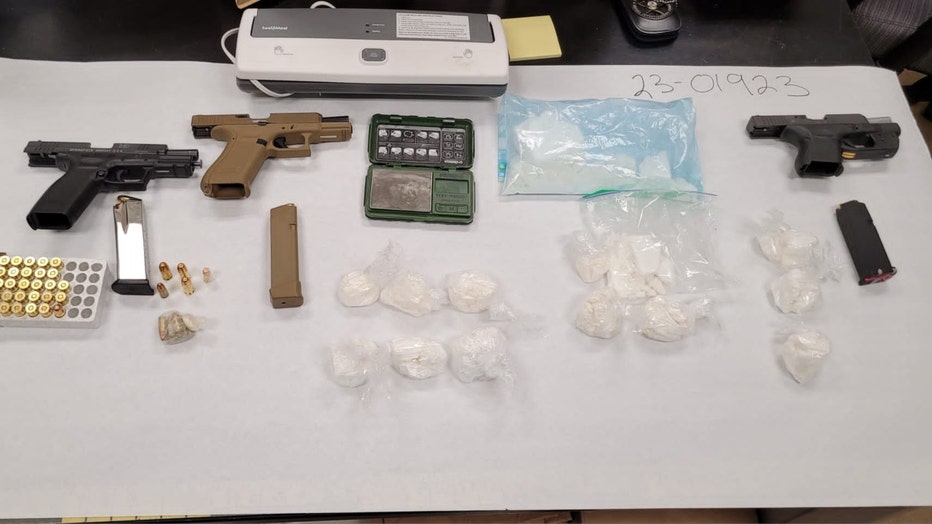 (Lake County Sheriffs Office)
Because Franco's child was traveling with him at the time of the incident, DCFS was notified.
Franco is currently being held in the Lake County Jail. He was due in court Friday morning.