Cook County man sentenced for carjacking man in Lombard McDonald's drive-thru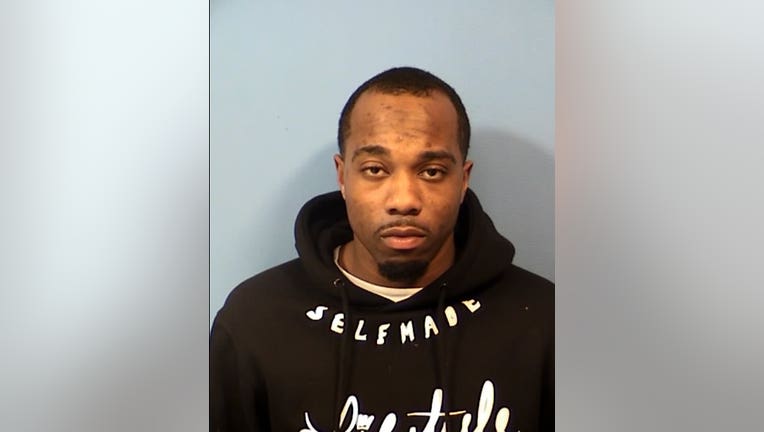 article
LOMBARD, Ill. - A Cook County man has been sentenced to 22 years in prison for carjacking a man's vehicle from a Lombard McDonald's drive-thru in 2020.
Dallas Dabney, 28, of Broadview, entered a plea of guilty to one count of aggravated vehicular hijacking with a firearm.
At about 2:46 a.m. on April 23, 2020, a man was waiting in line at the McDonald's restaurant drive-thru located at 300 E. Roosevelt Road when Dabney and his co-defendant, 22-year-old Antonio Protho, approached the man's vehicle.
They were wearing ski masks and allegedly pointed a gun at the man and ordered him out of the car, prosecutors said.
The man exited the vehicle and Dabney and Protho allegedly entered the car and fled the scene.
SUBSCRIBE TO FOX 32 ON YOUTUBE
Officers located the vehicle and activated their emergency lights and sirens. They briefly pursued the vehicle on Roosevelt Road but called off the pursuit out of safety concerns as the car reached speeds close to 100 mph.
A short time later, Elmhurst police officers observed the alleged stolen vehicle on Roosevelt Road and activated their emergency lights and sirens and reengaged the pursuit, prosecutors said.
The vehicle then lost control on the Interstate 290 ramp and crashed.
Dabney was taken into custody a few minutes later while Protho was taken into custody about an hour later when he was found hiding near a restaurant on Roosevelt Road.
Two guns were found in the stolen vehicle.
"Violent gun crimes, such as alleged in this case, will not be tolerated in DuPage County," said DuPage County State's Attorney Robert Berlin. "This morning, Judge Telander sentenced Mr. Dabney to more than two decades behind bars for his role in this violent crime. The message is clear, if you commit a violent crime in DuPage County, you will be apprehended, prosecuted and if found guilty, spend a significant amount of time behind bars."
Dabney has remained in the DuPage County Jail since Jan. 27.
The case against Protho is still pending.