Cook County man sentenced for stealing $250K Ferrari convertible in Hinsdale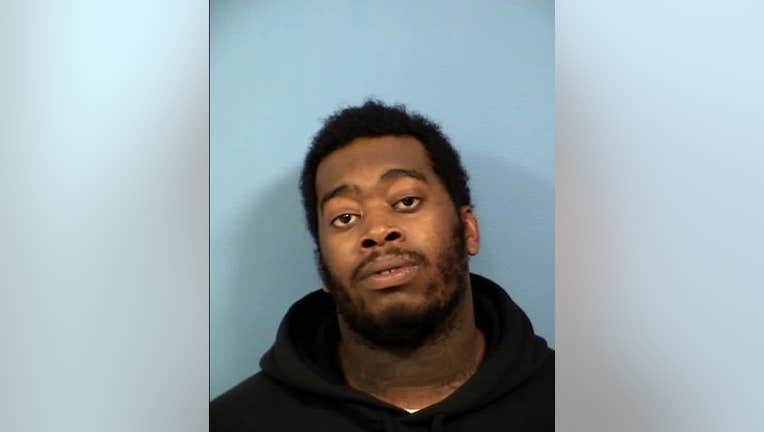 article
COOK COUNTY, Ill. - A Cook County man has been sentenced to 18 years in the Illinois Department of Corrections for stealing a high-end vehicle from a Hinsdale dealership in 2021.
Earlier this year, 26-year-old RaJohn Stewart, formerly of Country Club Hills, entered a plea of guilty to one count of aggravated unlawful possession of a stolen motor vehicle.
At about 2:21 a.m. on May 17, 2021, Hinsdale Police Department patrol units responded to an activated burglar alarm at Land Rover/Jaguar of Hinsdale Auto Dealership at 336 E. Ogden Ave.
When officers arrived, they located a broken window in an overhead garage door with glass inside.
While investigating at the dealership, officers were dispatched to another alarm at Continental Motor Sports located at 420 E. Ogden Ave.
When officers arrived at Continental Motor Sports, they located a broken window at the dealership and a running 2018 red Ferrari convertible valued at over $250,000 driven outside of the services bay into the rear lot.
Officers then encountered an individual with a crowbar next to the padlock of the rear gate.
SUBSCRIBE TO FOX 32 ON YOUTUBE
The individual ran and entered a nearby car and fled the scene, prosecutors said.
A Hinsdale squad car located the fleeing vehicle and disabled it at which time four individuals, identified as Stewart and three juveniles, fled the vehicle on foot. 
After a brief foot pursuit, Stewart was taken into custody.
"This afternoon, Judge O'Hallaren Walsh sentenced Mr. Stewart to eighteen years in the penitentiary for his role in the theft of a $250,000 Ferrari," Berlin said. "The quick apprehension, prosecution and significant sentence sends the message that in DuPage County, my office and law enforcement are one hundred percent committed to protecting our businesses from violent criminal activity such as that committed by Mr. Stewart and his co-defendants."
A judge delivered Stewart's sentence Wednesday.
The cases against the juvenile co-defendants are closed with the juveniles receiving sentences to the Illinois Department of Juvenile Justice, prosecutors said.