Critics of Senate budget plan multiply; skepticism grows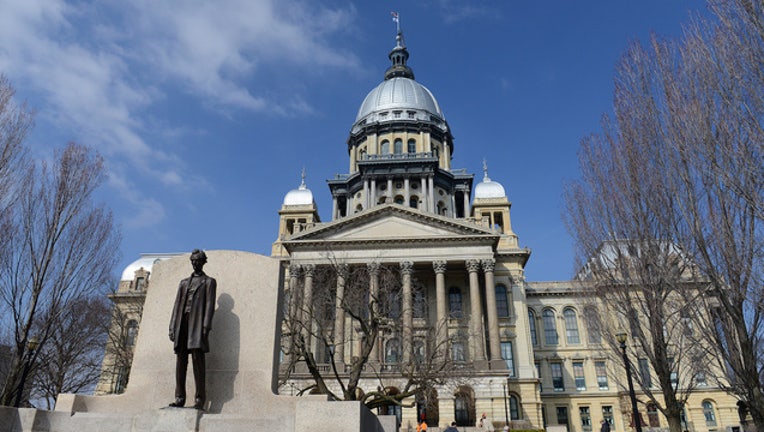 article
SPRINGFIELD, Ill. (AP) - A plan to increase the income tax was adjusted upward slightly and a tax on services such as car repair and laundry surfaced Tuesday even as other parts of a monstrous Illinois Senate plan to end the nation's longest budget standoff ran into stiff opposition and skepticism grew about its success in a floor vote.
The Senate's buzz saw approach - promised bipartisan action by month's end - to breeching a nearly two-yearlong budget stalemate with Republican Gov. Bruce Rauner sputtered immediately on the day the 13-measure package of legislation was vetted in public hearings. Democrats who control the Senate announced there would be no committee votes - endorsements to send legislation to the floor - but that they'd take testimony and take a different tack to a full chamber vote anyway.
"The goal is to pass the bill," Democratic Senate President John Cullerton of Chicago said. "This is a tough sell."
It's a mammoth proposal, with everything from the income tax increase down to allowing voters more leeway in merging or eliminating sometimes superfluous units of local government. But the problem is mammoth: An estimated end-of-year deficit of $5.3 billion in June, $11 billion in past-due bills to vendors and service-providers, and a gap of $130 billion in what's needed to pay retirees promised pensions.
On top of that, Rauner and Democrats have sparred since 2015 on how to fashion a budget plan. Rauner insists on changing the law to benefit business, limit union power and crimp politicians' power. Democrats say those discussions should take place apart from how much to raise taxes and cut spending to balance the books.
Rauner's budget office released an analysis last week that the Senate plan only reduced the year-end deficit by $1 billion. But neither Republicans nor Democrats were surprised, knowing it will take several years to dig the state out of the red. Nonetheless, Olympia Fields Democratic Sen. Toi Hutchinson presented an income-tax plan that increases the personal rate from 3.75 percent to 4.99 percent, instead of 4.75 percent as previously proposed.
And there was no mention of a previously suggested tax on sugary drinks, which drew immediate corporate criticism. But Hutchinson's revenue plan include a first-ever 5 percent excise tax on services such as car repair, landscaping or laundry. With a corporate income tax rate increase of 7 percent, up from 5.25 percent, the state would get $6.5 billion more a year.
"The state is in a very difficult position right now and it's time to stare acting like it," Hutchinson said.
Up until now, and with encouragement from Rauner, it's largely been portrayed as a herculean battle between the first-term governor and the long-serving Democratic House Speaker, Michael Madigan. Cullerton and Senate Republican Leader Christine Radogno saw a chance to stake a Senate-only position in the mire, if only to jumpstart talks among the governor, House and Senate leaders which have led nowhere.
But the strike-fast-and-heavy approach has yet to materialize. Republicans balked at a quick vote to send a statement earlier this month; Tuesday, there were jitters on both sides. Hutchinson defended her measure, which drew 112 separate notices of interest-group opposition to the Revenue Committee, against criticism that it's "rushed." And Democratic Sen. Kwame Raoul, the Chicago Democrat whose support for cost-saving changes to the workers' compensation system is crucial, complained about making difficult decisions while Rauner has lawmakers "under the gun."
"It's not so much that the administration has us under the gun as that we have no budget," replied Elmhurst Sen. Chris Nybo, the committee's ranking Republican. "We owe more than we spend and businesses are leaving in droves. That's the gun that I see were under."
Other provisions include a plan to borrow $7 billion to pay down overdue bills. There's a long-sought and huge cost-saving overhaul to the state's pension program, a vast expansion of legalized riverboat casino gambling, a fairer way of funding public schools, an increase in the minimum wage, and Rauner would get his wish with measures such as a two-year property tax freeze, cost-reductions in the workers' compensation program, more efficient and cheaper state purchasing and allowing voters more leeway in eliminating local governments in Illinois, which has nearly 7,000.
___
Associated Press writer Sara Burnett contributed to this report.
___
Contact Political Writer John O'Connor at https://twitter.com/apoconnor. His work can be found at http://bigstory.ap.org/content/john-oconnor . Contact Kiannah Sepeda-Miller at https://www.twitter.coim/kiannahsepeda