Chicago CTA riders evacuated after tracks lose power
CHICAGO - It was a chaotic commute downtown Tuesday night, after the CTA lost power on some of the L tracks.
Dramatic video from SkyFOX shows firefighters evacuating CTA passengers off a train and helping them walk down the tracks, which lost power around 4:30 p.m.
James Howald captured video from inside the train car that he was stuck on for three hours with only social media to rely on for updates.
SUBSCRIBE TO FOX 32 CHICAGO ON YOUTUBE
"CTA workers are walking along the tracks, we pounded on the window trying to get their attention. Got a shoulder shrug. We finally opened the back door to yell out at somebody, get their attention. We just said screw it, and we started walking, and went to the front of the car and found people evacuating at the front," Howald said.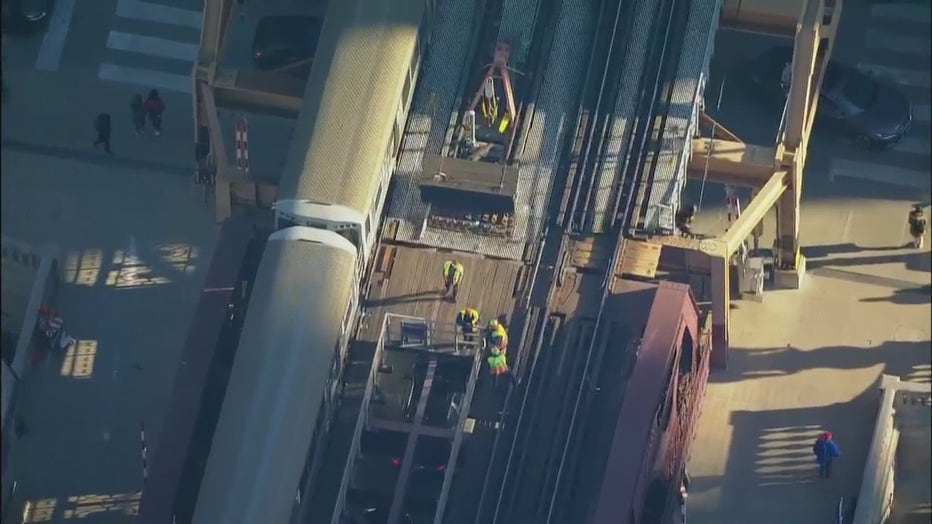 Once off the train, commuters had to walk down the tracks and Howald says some people were afraid because riders had to jump over gaps on the tracks.
Eventually, power was restored.
Two CTA lines were affected by the power outage: the Purple and Brown lines.