CTA to add service for Pitchfork, Taylor Swift concerts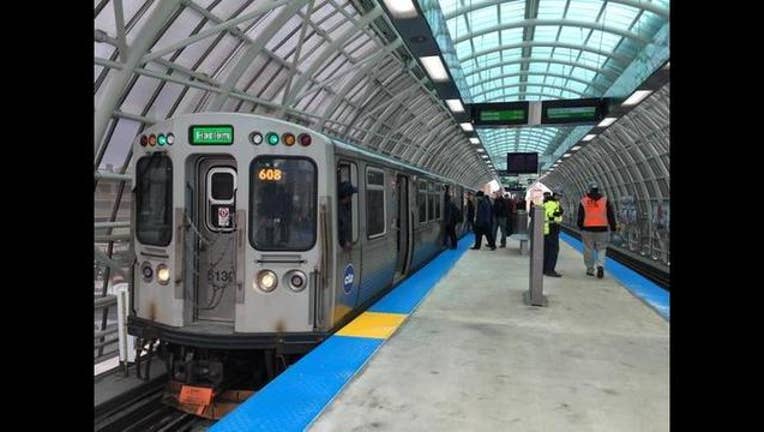 The CTA is adding extra service for the Pitchfork Music Festival and Taylor Swift concerts over the weekend, and Brown Line riders will need to be on the lookout for rerouted trains.
On the Red Line, longer trains will run until 12 a.m. Friday and Sunday. In addition, from 5 a.m. until 7 a.m. Saturday, longer trains will run for the Humana Rock 'n' Roll 5K.
On the Blue, Green and Pink lines, longer trains will operate until 11 or 11:30 p.m. over the weekend.
Festivalgoers headed to Pitchfork at Union Park can take the No. 9, No. 20 or No. 50 Damen buses, or the Green or Pink lines to the Ashland and Morgan stations.
When leaving the concert, North Siders are advised to take the Green or Pink line trains to State/Lake, then transfer to the Brown or Red Line trains.
The No. 9 Ashland bus will also provide additional service from Union Park each night beginning at 8 p.m.
To accommodate those attending the Taylor Swift concerts at Soldier Field, the CTA will operate additional buses along the No. 130 Museum Campus and No. 146 Inner Drive/Michigan Express lines beginning at 5:45 p.m. and ending about an hour after the concerts end both nights.
However, due to work on the Ravenswood Connector Rehabilitation Project, Brown Line trains will be rerouted between Armitage and the Loop to the Red Line subway beginning at 8 p.m. Friday and ending at 4 a.m. Monday.
Free shuttle buses will operate in both directions between Fullerton and Clark/Lake, and make stops at the affected stations. Downtown, a shuttle train will run around the Loop for connections to Brown Line service in the subway and the free shuttles at Clark/Lake.
Brown Line trains will operate normally between Kimball and Fullerton.