Death of man assaulted, run over in River North ruled homicide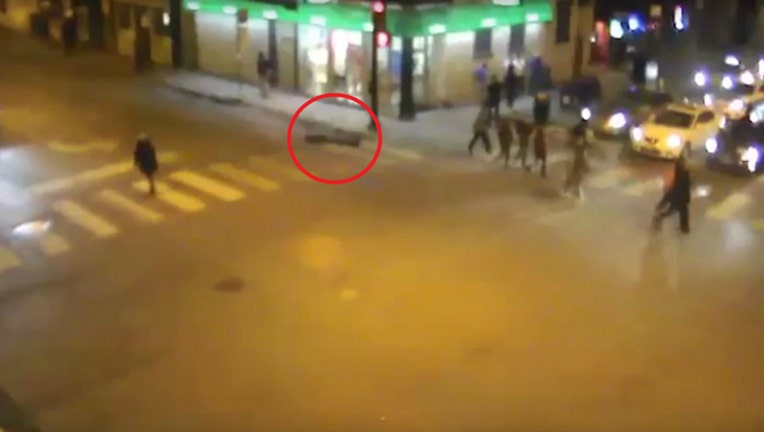 CHICAGO (Sun-Times Media Wire) - The death of a 32-year-old man who was assaulted and then struck by a cab in the River North neighborhood in early February has been ruled a homicide.
Marques Gaines was a bartender at a downtown motel who, after finishing a shift, went with a few colleagues to have a drink at Mother Hubbard's, according to a lawsuit filed last week.
After leaving the bar early on the morning on Feb. 7, Gaines went into the 7-Eleven store at State and Hubbard to buy a bag of chips and, upon exiting, got into a confrontation with another man who'd just been kicked out of thestore by a security guard, according to the suit.
The man who'd been booted from the store assaulted Gaines and left lying unconscoous in the street.
Neither the security guard nor a store clerk ever attempted to help Gaines "in any manner whatsoever and, instead, simply stood on the sidewalk as he lay unconscious and unprotected in the street," the suit stated.
After lying on the street for two minutes, Gaines was run over by a cab; he was pinned underneath for three minutes, according to the suit.
Footage from several security cameras captured the incident.
He was taken to Northwestern Memorial Hospital where he underwent emergency surgery, but died shortly thereafter, according to the suit.
An autopsy found he died of multiple blunt force injuries due to an automobile striking a pedestrian laying on the street due to an assault, according to the Cook County medical examiner's office.
The manner of death was pending further investigation at the time, but has now been ruled a homicide, according to the medical examiner's office.