Detroit teen finds mom strangled, body set on fire
DETROIT (FOX 2) - A 19-year-old woman knew something was wrong after not hearing from her mom. So she went to her Detroit home where she made the gruesome discovery of her own mother dead and set on fire.
Kaiya Smith hadn't heard from her mom for a few hours, which is much longer than usual. So she went over to her mom's home on the city's west side and found her 48-year-old mom dead.
"I found her. She was laying unconscious in her room and she had a burn mark on her leg," Smith said. "Then I touched her and she was cold, then I called the police."
Kaiya said the house smelled of lighter fluid and her mom's leg had been partially burned. An autopsy would later reveal 48-year-old Stacey Smith was strangled to death. It's believed that whoever killed her, tried to cover up the crime with the fire.
Her fiance was arrested this week but not yet charged.
"It really changed our life in a drastic way. I want him to know this is unforgiving," Kaiya said, about her mom's fiance. "As of what I knew, he loved my mom and my mom loved him my mom was really excited because they just got engaged on Memorial Day."
Kaiya said her mom's fiance lived with them for two years and never saw anything in their past that would make her think anything bad would happen to her mom.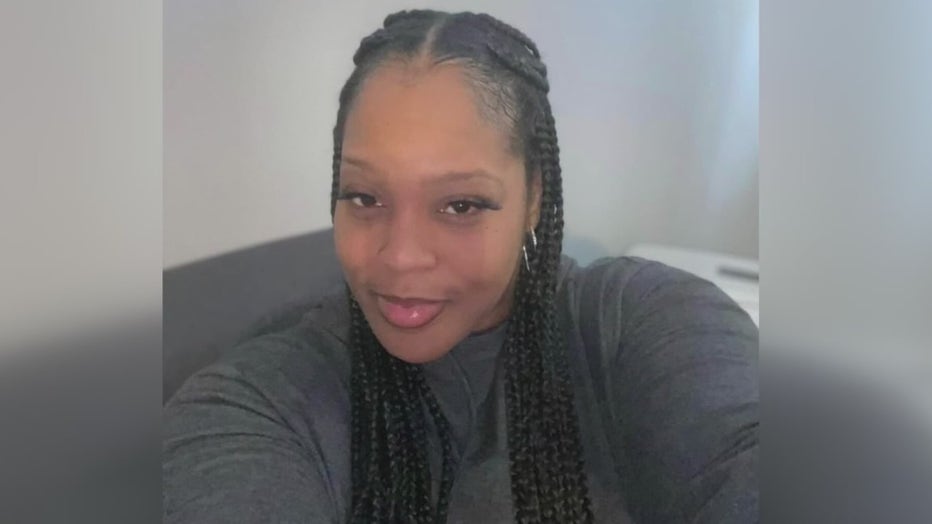 Stacy Smith, 48, was found dead by her daughter inside her own home last week.
"(It's) very unexpected because I have never seen him (hurt her). I've seen arguments. They were arguing that day but I never saw him put hands on my mom or get physical."
Kaiya is a 19-year-old at Grand Valley State University and is stepping in to care for her 14-year-old brother.
"He's not taking it good. He's not," she said.
Kaiya is working on putting her mother to rest but needs a bit of help. She's started a drive to raise money for her mom's funeral and if you can donate, you can find that information here.
"My mom did everything for me and now I'm getting thrown out there. I know a lot of teens want to be an adult but my mom, I'm a mama's girl," Kaiya said.