Drew Peterson seeks to toss wiretaps in murder-for-hire case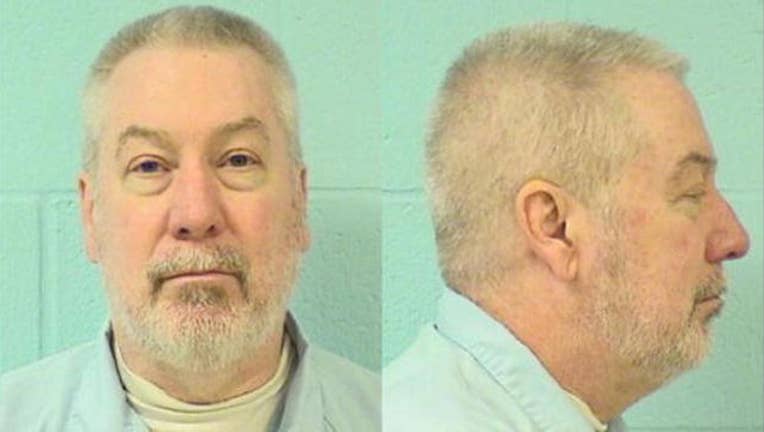 CHESTER, Ill. (AP) — Drew Peterson wants a southern Illinois judge to exclude wiretap evidence he says was improperly obtained in a murder-for-hire case involving the prosecutor who helped convict the former suburban Chicago police officer of killing his third wife.
The ex-Bolingbrook sergeant is charged with soliciting a prison inmate to kill Will County State's Attorney James Glasgow, who prosecuted the 2012 case in which Peterson was sentenced to 38 years in prison for the bathtub drowning death of his ex-wife Kathleen Savio.
Peterson's court-appointed lawyer filed a motion this week arguing that Glasgow's office should have deferred its role investigating the case to a special prosecutor.
A hearing on Peterson's request and several other pretrial motions is scheduled for Tuesday in Randolph County, where Peterson is imprisoned in the Menard Correctional Center.