'Why should we settle?': Chicago alderman angered over Save A Lot replacing Whole Foods in Englewood
CHICAGO - Englewood residents and community leaders are upset that a Save A Lot grocery will move into the former Whole Foods store in Englewood Square.
Residents say they weren't consulted and don't want a Save A Lot grocery store in their community.
Community leaders, including Ald. Stephanie Coleman (16th), were unaware a sign was going up announcing the store and had not been told of the decision, although they were aware of the possibility Ohio-based company Yellow Banana could move into the space under the Save A Lot name.
Coleman said a questionnaire sent months ago to Englewood residents came back with an overwhelming response against Save A Lot moving in.
Coleman said the issue is the Save A Lot name and the quality concerns that come along with it.
During a community steering meeting Thursday, neighbors said they want the same fresh produce, deli, hot food and grocery options that Whole Foods provided the community.
"One thing that was important is the name," Cecile De Mello said. "So there is back and forth that this name still has way too much baggage to be in Englewood Square and be there for our community."
Asiaha Butler, executive director of the Resident Association of Greater Englewood, said "We're back at it again where the community says one thing, expressed very explicitly their discontent with something and between the city and (the Mayor's Office) and the developers — it just seems like it falls on deaf ears."
Mayor Lori Lightfoot said she tried to get other grocers interested in taking over the Whole Foods lease.
"We worked tirelessly to talk to all of the other food and grocery store chains across the city and urged them to take a look at that community, urged them to take a look at the lease because, ultimately, this is a private-sector business and business transaction. …. And despite the fact we talked to all of the grocery chains in the city — that service different parts of the city — we had no takers," Lightfoot said after an unrelated event Friday.
Whole Foods announced in April the store would close after six years in Englewood, which is often considered a food desert. A statement from the company announcing six closures nationwide said that review of "performance and growth potential" led to the closures.
Yellow Banana confirmed the sublease with Whole Foods and Amazon was finalized in December.
Lightfoot said Yellow Banana showed "real promise in the way that they were transforming the Save A Lotsinto valuable community assets in other areas of the city."
This will be Yellow Banana's eighth store in Chicago under the Save A Lot name. The company announced in July it was adding a Gresham store, which has yet to open. Other locations are in West Garfield Park, West Lawn, Woodlawn, South Chicago, Calumet Heights and Washington Heights.
Yellow Banana's six open Chicago stores are the worst performers among its 38 stores nationwide, company leaders said during the community steering meeting.
"It's because of the reputational damage that it has undergone over the number of years," Yellow Banana co-founder Michael Nance said. "We're trying to repair it. We want to get these stores up and running."
Coleman said she had not been involved in any meetings with Yellow Banana.
"There's been a communication barrier with Yellow Banana," Coleman said. "And the true authentic community — they picked and chose to whom they wanted to listen to. When coming to Englewood, you have to listen to all. You can't be biased of whom you want to hear from."
Coleman said she was disturbed to hear Yellow Banana initially intended to quickly open a "half empty" store on Jan. 31 before they were discouraged by community members.
"We deserve the best, not half, so you can make a few dollars. … This isn't about the bottom line. This is real talk for us, this is real life for us," Coleman said during the meeting.
Yellow Banana CEO Joe Canfield said offering the grocer as soon as possible, as well as economic reasons, were behind his initial desire to open the store quickly.
"We have expenses on day one of the lease," Canfield said. "We want to generate revenue to offset those expenses in the right way and at the right time."
The opening date is not set, Canfield said.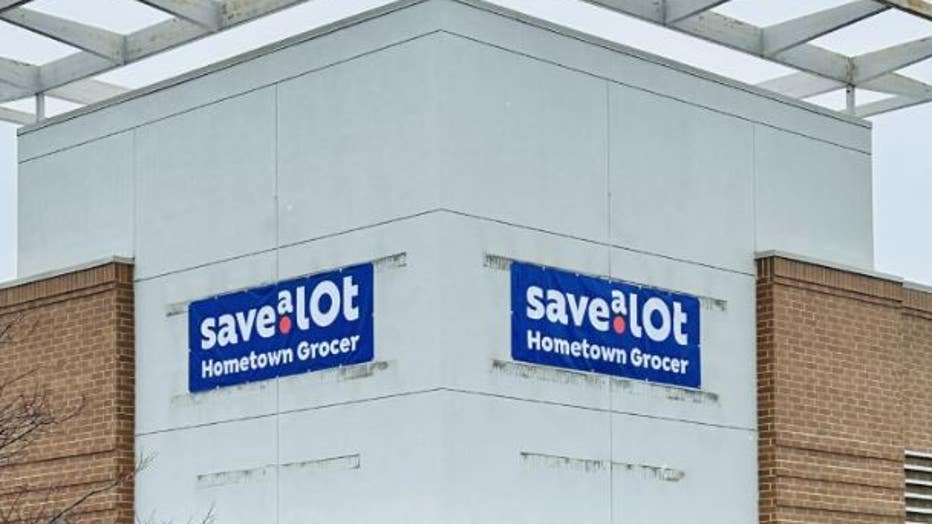 Save A Lot sign posted on former Whole Foods in Englewood on Thursday. 
Yellow Banana intends to bring in local vendors to the store and have in-store demonstrations five days a week. Potential vendors could serve hot food or coffee as well as stock products.
"We want to stay engaged in a long-term relationship, not a short-term relationship, and we're committed for the long haul," Canfield said.
Rose Joshua, an Englewood resident, said she was concerned about the Save A Lot name coming to the community and the lack of communication between Yellow Banana and community leaders.
"What I've seen all over the years is that people take their money and they leave," Joshua said during Thursday's meeting. "Then we're back here in a meeting talking. … But I am concerned about the process and what happened."