Federal agency withholds some Chicago Public Schools funding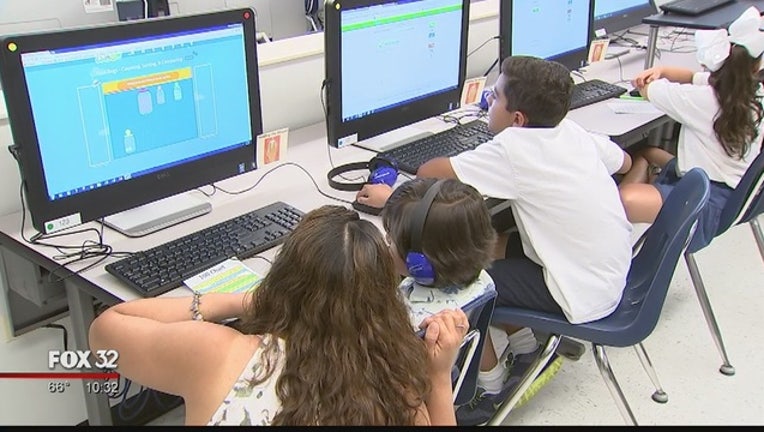 article
CHICAGO (AP) - Chicago Public Schools will not receive a $4 million federal grant this year because the district has failed to demonstrate that it is sufficiently addressing complaints of sexual violence, the U.S. Department of Education said.
The department informed CPS Thursday that it had suspended this year's installment of the Magnet Schools Assistance Program grant, The Chicago Tribune reported . The third-largest district in the U.S. was awarded a $14.9 million grant last year to be distributed over five years.
The federal agency said the district hasn't demonstrated that it is meeting civil rights obligations to address specific sexual violence complaints or larger patterns of harm. The district can restart the grant next year if it comes into civil rights compliance.
Spokesman Michael Passman said the district will appeal. The district had been planning to use this year's funds to turn three neighborhood elementary schools into citywide magnet schools.
"We are working tirelessly to address this pervasive societal challenge and safeguard our students - including by cooperating with the Department of Education," Passman said.
Chicago Public Schools formed a new 20-person Office of Student Protections and Title IX this summer to oversee investigations of student-on-student bullying and abuse, following a Chicago Tribune investigation documenting broad lapses in the district's response to sexual abuse.
The Education Department's Office for Civil Rights said it found "serious and pervasive" violations of Title IX, which is a federal law designed to protect students from abuse, harassment and gender-based discrimination.
The federal civils rights office has four sexual violence investigations open at Chicago Public Schools, which is more pending cases than another other K-12 school district in the country, according to a Tribune analysis. The cases involve Clemente Community Academy, Brennemann Elementary, Ogden International School and Prosser Career Academy.
___
Information from: Chicago Tribune, http://www.chicagotribune.com