Feds: Man with bombs wrote he'd kill 'as many people as I can'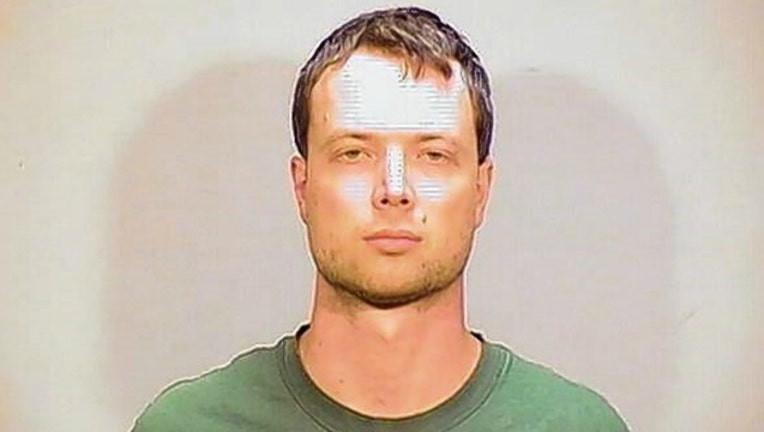 article
LINDENHURST (Sun-Times Media Wire) - A Lindenhurst man accused of making pipe bombs in his home detailed in his journal plans of killing as many people as he could before killing himself, the Chicago Sun-Times is reporting.
In an entry dated last weekend, Michael Suopys, wrote about seeking revenge against people who had wronged him, including members of his own family, according to a complaint filed in federal court on Friday.
"Suicide not without revenge," the 28-year-old who said he was "losing his mind" allegedly wrote.
Suopys vowed to kill himself by ingesting a gas. But before doing so, he said he was "going to make their lives hell," the complaint said.
"This is going to be a war I lose, but in doing so, I am going to drag down many with me. The method of suicide is going to be inhert [sic] gas inhalation. I'll take out as many people as I can without getting caught and when this does happen, I'll have my bottle of gas with me to make my escape."
After receiving a tip, federal agents went to Suopys' home last week where he readily admitted that he had two pipe bombs in his room and that he was in the middle of making nitrocellulose when the authorities came to his door, the complaint said.
Suopys described the nitrocellulose — a highly flammable compound used in explosives — as "very dangerous" and voluntarily told the agents how he was making it, the feds said.
Suopys allegedly continued to tell the agents that he had worked with black powder before but wanted to make a more powerful "grenade" that he could use to defend himself against the government or if there was no law.
One of Suopys' parents who opened the door for the agents told them that Suopys had suffered from depression for most of his life.
That parent also said they were aware that Suopys was doing chemistry projects in his room but did not know what he was specifically doing, the complaint said.
Suopys eventually allowed the agents to search his room but told them they couldn't look through his digital media accounts, computers or black notebook.
Inside, agents found two pipe bombs with wicks and a cotton-like substance consistent with nitrocellulose and an empty steel pipe, the complaint said.
After obtaining a warrant, the agents went through Suopys' journal.
"I have successfully made nitrocelluose [sic]," federal authorities said Suopys wrote on Feb. 29.
"This explosive is more powerful than any of my previous black powder mixes."
Suopys was ordered held in lieu of $1 million bail last Sunday on a felony charge of possessing bombs containing an explosive substance.