Ferris wheel closes at Chicago's Navy Pier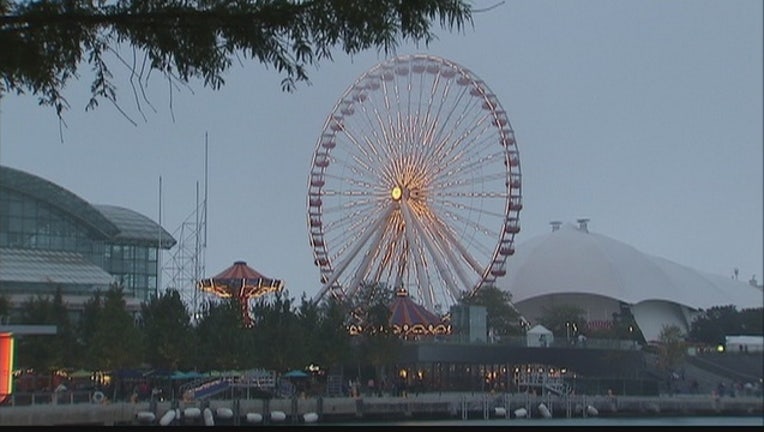 article
CHICAGO (AP) — The Ferris wheel at Chicago's Navy Pier has offered its final round of rides.
The popular tourist attraction is replacing the current ride with a taller, 196-foot wheel that debuts in 2016.
Free rides were scheduled to begin late Saturday night and continue through 9:45 a.m. Sunday.
Navy Pier CEO Marilynn Gardner says the new Ferris wheel "will deliver a smoother and more luxurious ride" that will last for 12 minutes. The current ride lasts seven minutes.
The upgraded ride will complete a full circle three times instead of the current wheel's single rotation. The new ride will also feature several safety enhancements and larger gondolas.