Follow Lord Stanley's journey with the Chicago Blackhawks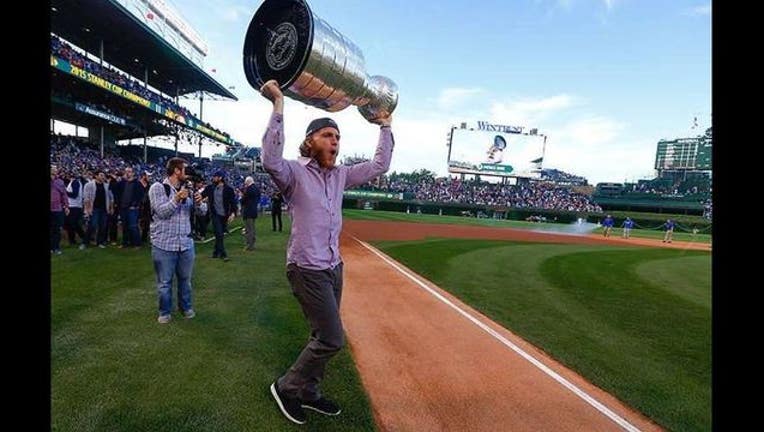 article
The highly coveted Stanley Cup can once again call Chicago home.
For the third time in six years, the Chicago Blackhawks have won the Stanley Cup title. And it didn't take long for the team to show Lord Stanley around town.

Within the first week of the Chicago Blackhawks winning the title, the Stanley Cup had already made it's way to Wrigley Field, U.S. Cellular Field, Windy City Lakeshake, and countless restaurants and bars around Chicago.

And the Cup's journey doesn't seem to be slowing down. But just in case you aren't lucky enough to catch a glimpse of the Stanley Cup around town, there are ways for you to follow the journey right from your computer or smartphone.

The Chicago Blackhawks have created a photo gallery to document Lord Stanley's journey throughout the summer. Click here to see the photos and be a part of the Summer of Stanley!