Former DuPage County parish president accused of stealing church donations
ADDISON, Ill. - The former parish president of a DuPage County church is facing multiple felony charges for allegedly stealing donations left by parishioners, according to the state's attorney's office.
Peter Barkoulies, 68, of Addison, appeared at a bond court hearing Friday where his bail was set at $100,000, DuPage County State's Attorney Robert Berlin said. Barkoulies faces four felony counts of burglary to a place of worship.
Prosecutors said Barkoulies served as parish President of St. Demetrios Greek Orthodox Church, located in the 1200 block of Ashley Lane in Addison, from 2019 to 2021.
SUBSCRIBE TO FOX 32 ON YOUTUBE
Using a key that he received when he was parish president but had not returned after leaving the post, Barkoulies allegedly gained access to a memorial table inside the church where parishioners donated money.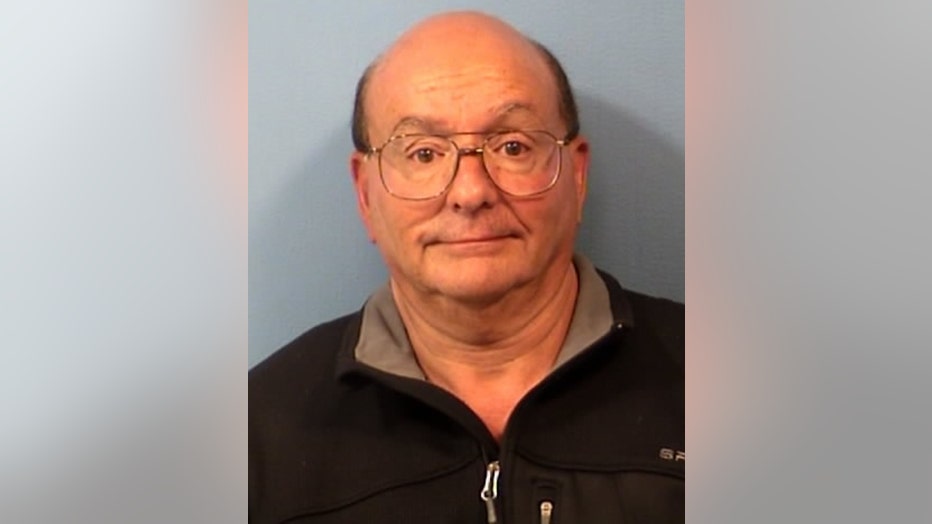 Peter Barkoulies, 68, of Addison. (DuPage County state's attorney's office)
In total, prosecutors said Barkoulies stole approximately $700 from the church on four separate occasions between Dec. 8, 2022 and Jan. 25, 2023, prosecutors said.
"The allegations against Mr. Barkoulies are very disheartening," Berlin said in a statement. "As parish President, Mr. Barkoulies was entrusted with the well-being of the parish. He allegedly betrayed that trust by treating the parish's memorial table as his own personal piggy bank."
Church officials grew suspicious about the missing funds and notified authorities, prosecutors said.
Following an investigation, Elmhurst police took Barkoulies into custody Thursday afternoon.
"Mr. Barkoulies' alleged betrayal of trust to this religious institution is very disappointing," Elmhurst Chief of Police Michael McLean said.
Barkoulies is due to appear in court again on Mar. 1 for arraignment.